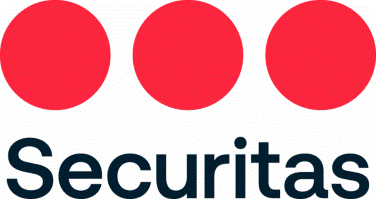 Front of House Receptionist (STARS) - Reading Area Relief Pool - Smart Recruit Online
Reading, HC RG18AZ

Do you have what it takes to be a Front of House Operative (STARS) with Securitas?

We have an exciting opportunity for an enthusiastic Front of House Operative (STARS) to join our dynamic relief team on a casual/0 hours contract basis. This role is perfect for anyone who is looking to stay within the Security industry or looking to start a new career in Security.

The role of Front of House Operative (or as we call it STARS), delivers a consistently high-end, accurate and discreet hosting experience to all visitors, guests and employees for our customers.

This role can be challenging, especially when working with some of the most high-profile and respected brands in the UK.

This role will allow you to demonstrate your exemplary customer service skills and provide you with new skills in this wide and varied role.

We are an internationally successful, protective services and security provider, combining cutting-edge technology with world-class security intelligence and our global network of experts cover every security risk.

This role is perfect for anyone who is looking for an opportunity where they can provide Hosting, Reception, Front of House and/or Conceirge customer support.

With our roots dating back to 1934, Securitas is one of the largest Security Service organisations in the world specialising in protecting Corporate Organisations, SME's and the public. We boast a workforce of 370,000 employees worldwide with 10,000 employees in the UK alone.

We pride ourselves by providing our employees with a chance to build a career within the Security sector by enabling them to gain qualifications and accreditation which will lead to a successful career here at Securitas.

The role of Front of House Operative (STARS) ensures the safety and protection of the customer's people, property and information at all times by providing this in a knowledgeable and service oriented manner, ensuring an unobtrusive and comfortable environment.

You will be the recognised central point of contact for all Front of House operations, delivering a smooth and seamless execution throughout various premises. You will be able to demonstrate the core brand values and culture of both the client and Securitas, promoting a positive image of our customer at all times.

The role of a Front of House Operative (STARS) comes with many different responsibilities which give you an opportunity to show your excellent customer service skills.

On a day to day basis you will be actively participating and supporting the client by usung the values of integrity, vigilance and helpfulness which Securitas prides itself on. You will be responsible for hosting and visitor management where you will be meeting, greeting and assisting visitors, staff and contractors in a professional and friendly manner ensuring correct passes are issued, accurate information recorded and relevant messages handed over when needed.

This role varies from location to location so you could be dutied with answering incoming calls, handling general enquiries, transferring calls to appropriate personel/departments, taking messages where necessary, managing the switchboard or arranging catering.

As you will be in a Front of House environment you will be representing both the client and Securitas so your personal appearance will need to be of the highest quality during your shift as first impressions mean so much in this role.

Essential Skills

To be considered in this role you shoud have experience in either a Front of House, Concierge, Hosting or Customer facing role within the corporate environment.

You will need to be flexible, have a professional attitude and adept at working under pressure. You should have outstanding written, verbal and oral communication skills and be very customer oriented with a passion for high-level service.

A strong working knowledge of Adminsitrative Computer Software (such as Microsoft Office, GSuite, etc.) is also key for this role.

You should be immaculately turned out, polite and proactive when engaging with customers to ensure a complete customer experience is provided, as we aim to maintain our outstanding reputation for excellence.

Current SIA Licence holders preferred.

Desirable Skills

Previous security environment experience and/or security awareness training.

Whilst current SIA Licence holders are preferred, we will help you obtain one if you do not already.

About Company

Securitas are redefining the way that Security Officers are perceived within the security sector and unlike other security companies, we are driving solutions that combine people technology and knowledge rather than just static guarding. We are establishing a reputation that is second to none as we integrate with the operations teams within hundreds of high-profile companies.

We are breaking down the barriers in the Security industry by encouraging and empowering Gender Diversity and Inclusion in the workplace.

Securitas is a company where you can come to develop a career, with access to training and the ability to gain qualifications, you can grow in confidence and take on more responsibility. Our people are empowered and are not micro-managed We trust people to do a good job and make a difference every day. And we recognise our employee's efforts and achievements through our 'you make a difference awards' and quarterly 'community award' schemes.

10.50 - 14.00 per hour
See job spec