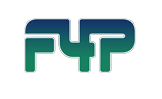 Front End Web Developer - F4P Recruitment
Guildford, HC GU13JG

Front End or Web Developer - what do you like to call yourself?

Does being involved in design UX UI get you passionate about the sites and pages you develop?

With a couple of years front end development experience under your belt after graduating you'll be looking to work more autonomously on various interesting projects.

What does this role involve?

Working for a niche software house this is a niche hybrid role with lots of variety.
Working on various projects within the development team. some of which you will own, you'll be responsible for gathering requirements and developing responsive websites.
However you'll also be responsible for design of user interfaces and user experience making improvements to the company's products.
You'll also get involved with on-going technical R&D, and developments in styles, templates and design.
What are your skills?
You're a graduate with a couple of years' experience in web technologies: HTML, CSS, Javascript, AngularJS, Bootstrap
However you'll also have some of the following: NodeJS with Express.js libraries, Web Security, SQL, Unit testing - particularly Jasmine, Task Runner - particularly Gulp, Mongo DB, GIT (Git Hub), Typescripts, Angular 2+, User interface testing - particularly Selenium with Protractor, Data visualisation - particularly chart.js, Operational maintenance and deployment experience, AGILE development methodologies
What does this role offer?
Competitive salary up to £40,000
Opportunity to get involved in multiple projects
Taking ownership and lead on projects
Working with a fun friendly sociable team
Good benefits including 24 days holiday, parking, healthcare and pension
Hours 9-6 Mon-Fri
Working for a local established international business where every person is recognised and valued, not just a number.

F4P Recruitment is an established Recruitment Consultancy, Surrey-based, providing a full recruitment solution of temporary and permanent staff within the Surrey and Hampshire area, over 4 divisions: Accountancy & Finance; Sales & Marketing; Business OfficeSupport; IT & Executive. You must reside in UK and be able to produce evidence of eligibility to work in UK. F4P Recruitment does not discriminate on the grounds of age, race, gender, disability, creed or sexual orientation and complies with all relevant UK legislation. We are acting as a Recruitment Agency & are GDPR compliant.

£35,000.00 - £40,000.00 per year
24d hol, parking, healthcare