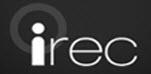 Front End Angular Developer - i rec
Cambridge, ANGL CB40WZ
First class opportunity for a Front End Angular Developer to join an exceptional team of engineers in Cambridge. As a Front End Angular Developer you will be developing innovative solutions at the forefront of technology in an Agile, continuous integration environment.


Required Skills and Experience:
• Practical experience using frameworks such as Angular 2+, or others such as React or Vue.
• Fluent in the use of CSS3 based UI presentation frameworks, in particular Bootstrap 4.
• Experience and familiarity with Unit testing, Git, Bitbucket CI/CD



In this role you will be based in Cambridge, UK (although some remote working is possible) as part of a team who work remotely from home locations.
You will be working in a well-established software house that foster a collaborative, supportive, and boredom-free environment. The associated rewards include a highly competitive salary and a superb benefits package plus many other creative perks that make a great place to work. As a
Front End Angular Developer
you will be working with highly intelligent, like-minded colleagues and be part of a company that genuinely values its staff.
Change tomorrow. Apply today
45,000.00 - 50,000.00 per year
Superb base with excellent perks and benefits