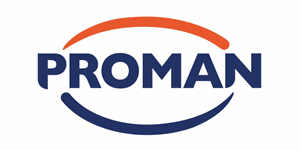 Forklift Truck Driver - HEADS Recruitment
Luton, HC LU13YT
Forklift Truck Driver

£10.26 - £12.01 per hour (Overtime £15.39 - £24.02 per hour)
Package includes Bonus, Gym, Healthcare, Company Car

Monday to Friday 6am-2pm / 2pm-10pm / 10pm-6am ROTATING 2 WEEKS

Luton
We are looking for experienced Fork Lift Truck Drivers (either Counterbalance or Reach) to join our client, a global logistics business which is one of the top 10 largest companies in its sector.
You will need...
•Valid Counterbalance OR Reach License (RTITB, ITSSAR etc)
•Previous experience working in a warehouse / distribution centre.

Duties will include...
•Operating FLT & Tow Truck to unload, load, move and stock merchandise
•Loading and unloading stock.
•Using trucks to transport goods in a safe and timely manner to the production line.
•Performs necessary H&S checks on fork lift truck and report defects as necessary
•Use hand held scanners to record movement of goods
•Perform quality checks on stock (damaged, incomplete, surplus or lost orders)



Proman acts as an employment agency for permanent staff and an employment business for temporary workers. We recruit for roles based in Engineering, Technical, Warehousing, Manufacturing, Office, Logistics and Industrial.

View our latest jobs today on our website www.proman-uk.com and follow us on LinkedIn.
APPH
The UK is set to depart from the EU on 31st January 2020. EU, EEA or Swiss citizens living in the UK that wish to remain in the UK post Brexit need to apply to the EU Settlement Scheme. Please follow the below link for information on how to apply.