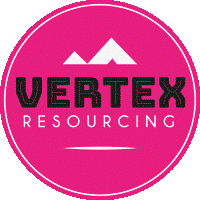 FMCG Buyers - Direct - Vertex Resourcing Ltd
An amazing opportunity for a driven and experienced FMCG direct Buyer. This is an interesting role in a dynamic environment, with the opportunity to make a real difference across the business.
Experience managing end to end purchasing from procurement and sourcing to contractual SLAs, quality standards is essential. Do you have amazing negotiation skills to deliver savings, without sacrificing supply or quality and experience managing the forecasts, budgets and for placing orders? If you have 3 years + experience on FMCG please get in touch.
During this transformational time, we are currently building talent pipelines on behalf of a number of organisations. Vertex Resourcing is a successful, independent, fast paced middle management recruiter, with a specialist focus in the FMCG and Consumer market. We have a fantastic and exciting opportunities across UK and work closely with global leaders within FMCG. We have a broad range of clients from SMEs and post seed start ups through to multi-national power brands.
Key Benefits - 
c£55,000 Salary
Benefits Package
Key Requirements
3 Years Procurement experience
FMCG experience
Excellent attention to detail and organisational skills
Ability to deal with ambiguity and amazing communication skills
Liaise with key stakeholders to determine product and service needs
Deliver Procurement best practice and minimise risks
up to 55,000.00 per year
+ Benefits