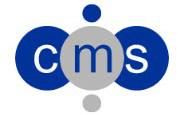 FM Technical Services Manager - CMS Recruitment
London, London
FM Technical Services Manager
Location; Central London
Salary; up to £50,000- £60,000 depending on experience
Temp to Permanent
Monday- Friday- 40 hrs per week
Technical background - essential
Recruiting on behalf of a Multi-National established Facilities Management company on a Critical contract based in Central London, the experienced Technical Services Manager will be managing a team of Multi skilled engineers and subcontractors on multiple critical sites,
Duties for the Technical Services Manager;
To ensure the planning and allocation of technical maintenance resources are balanced within the team.

Maintain the Planned Maintenance Programme for their areas of responsibility and deliver an excellent reactive service to the property portfolio ensuring no financial penalties are imposed

Manage unplanned lifecycle applications, SLA report completion amongst many other managerial tasks.

ensure that the site meets statutory compliance regulations
Carrying out regular reporting (at the request of the General Manager) in relation to SLA compliance, problem areas etc, recording actions taken or to be taken and any escalations

Participate in the Health and Safety Policy of the company and report to the General Manager regarding any dangers; hazards or other defects/issues that may be encountered

Maintaining ongoing service performance through service and performance reviews including the undertaking of performance reviews / appraisals

To develop a detailed knowledge of contract specification, work area and work schedules and to allocate and organise staff duties to conform to the service specification

Responsible for managing budgets relating to their services and reporting

Undertake and report Service audits and H&S Check sheets, recording and reporting results

Develop and take duty of care for the Maintenance Teams on a daily basis
Candidates must have strong knowledge and experience within a technical maintenance field.
Candidates will be required to complete a high level of Vetting and security clearance.
£50,000.00 - £60,000.00 per year