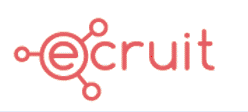 First Line Helpdesk Technician - DG Partnership
Bellshill, Scotland
First Line Helpdesk Technician – Competitive Salary + Benefits – Bellshill, Scotland
The Role
We are seeking to recruit an experienced 1st Line Helpdesk Technician to join the team. The individual in this role also takes responsibility for providing effective and efficient 1st Line support services to internal business clients on both software and hardware issues and to act as a source of technical enquiry for users.
You will also be responsible for undertaking daily operational checks, investigating and resolving any problems identified, administration and support of corporate desktop and telephony. You will also be required to ensure that support calls are answered, but also implement relevant steps to prevent re-occurrence.
The key responsibilities of a First Line Helpdesk Technician include, but are not limited to:
•Supporting any user problem on all company IT equipment
•Maintaining office computer network
•Taking responsibility for the management of IT assets; of users in Active Directory; and of Office 365 and Microsoft Cloud Software
•Assisting with keeping printers operational
•Keeping all software and hardware up to date
The Company
McLaughlin & Harvey are a building and civil engineering contractor undertaking work in the public and private sectors throughout the UK and Ireland, combining traditional values and experience with an advanced innovative approach. We have several divisions with unique capabilities to suit specialist requirements such as facilities management, frameworks, specialist joinery and workspace solutions.
McLaughlin & Harvey operates in various sectors including healthcare, education, industrial, retail, sporting venues, transport infrastructure, environmental improvements, marine, commercial, residential and leisure. We have a strong commitment to delivering quality cost-effective solutions for clients within a safe, considerate working environment.
The Benefits
The benefits of being a First Line Helpdesk Technician are:
•Competitive salary + pension package
•Enhanced annual leave
•Maternity/paternity schemes + company life assurance
The Person
The key skills and qualities of a First Line Helpdesk Technician:
•Excellent verbal communication skills with the ability to communicate effectively with technical and non-technical colleagues at all levels in the organisation
•A highly motivated team player with the skills and ability to manage changing priorities under minimal instruction; able to focus on both short-term goals and long-term strategic objectives
•Knowledge of Windows desktop operating systems and Microsoft Office 365 suite
•Self-motivated, well organised, a passion for technology and a desire to succeed
Familiarity with ITIL principals and standards; MDM System (Meraki, MobiControl etc.); and any Microsoft or other IT-related qualifications highly desirable.
If you are keen on joining this exciting, forward thinking company and taking the next step in your career, then please click the apply now button to find out more.