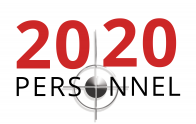 Firmware Engineer - 2020 Personnel
Hampshire, Southern PO155TH
Firmware Engineer
Our client, based in Hampshire on the south coast, is a market leader in capacitive touch screen technology with an Impressive growth record. They're self-funded and have invested heavily to grow the business consistently over several years.
The role is part of a team of engineers focused on developing bespoke hardware and firmware in support of our clients new integrated circuit, reporting to the Engineering Director.
This role can be considered in two main parts:
Helping to develop DSP and algorithmic firmware in embedded C on RISC based platforms

Taking a lead role to become the "functionality expert" for production firmware, creating the required disciplines and methodologies to ensure high quality solutions as required by industrial and automotive customers
The successful candidate will spend most of their time split between writing C code to implement suitable algorithms and creating test environments to simplify and automate the process of evaluating the performance of the algorithms for the whole chip level solution.
Firmware Engineer Job Qualification & Experience Requirements
Mandatory:
A degree (or close international equivalent) in Electronics or Physics (2-1 or better). Other subjects will be considered if the candidate can display good aptitude in the required disciplines

Hands-on experience of embedded C coding (4+ years)

Hands-on experience developing DSP algorithms (4+ years)

Hands-on experience of software unit testing

Hands-on experience creating test environments to evaluate functional performance

High-level of numeracy

Experience of working within an ISO9000 framework with version controls.

Demonstrable record of project completion.
Beneficial:
Image processing methods

Signal encoding and decoding methods

Small signal analogue electronics

Exposure to capacitive sensing methods

Track record of invention (patent portfolio)

Autospice

Capacitive Sensing

Scripting Languages
Key Words: DSP, Algorithms, Embedded, Firmware, Capacitive touch, C programming, Embedded programming, DSP and algorithms, Capacitive sensing, Real time performance, RISC CPU, Unit testing, Scripting languages, FMEA, Autospice, MISRA
Similar role titles might include: Embedded Software Engineer, Hardware Engineer, Firmware Engineer, Embedded Firmware Engineer, Embedded C software developer,
So, if a young but well established/financially secure company interests you, supporting new market leading products and taking on the 'big guys' excites you and you like the feel of a start-up but without the risk then we'd like to hear from you.
For the Firmware Engineer position, our client is willing to offer the following:
Salary: £40,000.00 to £50,000.00 /year

Discretionary, Annual & Christmas bonus scheme

Company pension

Possibility of partaking in share options scheme
If this is of interest, please click apply below.
£40,000.00 - £50,000.00 per year