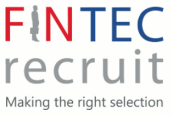 Firmware Design Engineer - Fintec Recruit
Buckinghamshire, HC HP65DB

FINTEC recruit is seeking a Firmware Design Engineer. This is a permanent appointment based in Buckingham. Salary is £45,000 to £55,000 plus benefits, depending on experience. You will ideally have 5 years plus experience in particular in . Python/C/C++ firmware development

Requirements:

You will be programming in C/C++ or Python on embedded systems running in RTOS, bare metal or Linux.
Working within a Firmware development team for both new and existing firmware products
Skills and Experience required for the Firmware Design role:
Degree in a relevant discipline.
A minimum of 5 years' experience in firmware development.
Understanding of embedded software design and coding.
Experienced in design and coding using C/C++ or Python.

Full information on the Firmware Design Engineer is available on application. To apply please submit your current CV

£45,000.00 - £55,000.00 per year
plus benefits