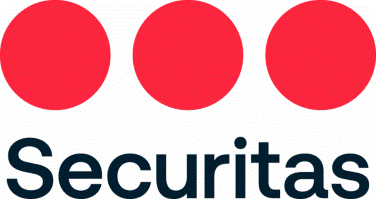 Fire Risk Assessment Project Manager - Smart Recruit Online
Preston, NW

Do you have what it takes to be an Fire Risk Assessment Project Manager with Securitas?

We have an exciting opportunity for an enthusiastic Fire Risk Assessment Project Manager to join our dynamic Fire Team on a permanent basis. This role is perfect for anyone who is looking to start a new career within the Fire Safety Industry.

The Fire Risk Assessment Project Manager (FRAPM) will help develop, manage and implement BAE SYSTEMS companywide approach to fire safety, working closely with internal property teams, the Primary Fire Authority, and other statutory agencies.

The FRAPM will play a key part in developing the fire management systems and embedding a 'Fire Safety First' culture of continual improvement within the business.

With our roots dating back to 1934, Securitas is one of the largest security service organisations in the world specialising in protecting corporate organisations, SME's and the public. We boast a workforce of 370,000 employees worldwide with 10,000 employees in the UK alone.

We pride ourselves by providing our employees with a chance to build a career within the Security sector by enabling them to gain qualifications and accreditation which will lead to a successful career here at Securitas.

The FRAPM - BAE SYSTEMS will maintain legal compliance with statutory fire safety regulations, BAE SYSTEMS procedures and their properties adhere to legislative requirements.

The role will be based at BAE Systems' Warton and Salmesbury sites, however, other regional sites may become part of the areas of responsibility as the Fire Risk Assessment management system is developed.

The main responsibilities for this position are:-

Under the direction of the Director of Fire & Safety Services, develop, implement and monitor safety policies, strategies and annual action plans.
Undertake Fire Risk Assessments as required and develop timely action plans.
Monitor and assist property teams with the timely completion of Fire Risk Assessments and remedial fire safety actions.
Ensure that suitable training, instruction and communication mechanisms are developed, and effectively delivered so that critical advice is relayed accordingly.
Engage and inform employees, leadership teams and senior management team on changes in fire safety legislation.
Develop and undertake audits of managed properties to ensure they remain compliant.
Investigate and report on incidents, dangerous occurrences and near-misses, maintain records.
Prepare monthly reports for the Director of Fire & Safety Services on all Fire safety related matters, events and projects.
Ensure the effective delivery of all fire risk assessments are completed to a high level of client satisfaction and to a standard of legal compliance.
Manage the fire risk assessment programmes and ensure robust SYSTEMS are in place for appropriate fire safety
Provide leadership and expert technical knowledge to manage compliance of all aspects of fire safety across all assets, ensuring the services are maintained and improved.
Essential Skills
Right to work in the UK
Provide a 5 year checkable history
Minimum 3 years' experience within property management or similar sector.
Full driving licence
Fire safety qualification, NEBOSH Fire Certificate or IFE Level 3/4 Certificate in Fire Science.
Health and safety qualification, NEBOSH General Certificate or equivalent.
Membership of a recognised professional body such as IFE, IOSH, IIRSM or similar, with demonstrable evidence of Continuing Professional Development
Experience of managing or advising on fire safety at work in a medium to large organisation.
Experience in researching, developing, and implementing policy and strategy to meet business requirements.

To work with us you will need to be confident, articulate and communicate well both orally and in written language.

Our team need to be immaculately turned out, polite and proactive when engaging with customers to ensure a complete customer experience is provided, as we aim to maintain our outstanding reputation for excellence.

Desirable Skills

Full member of the Institute of Fire Engineers (MIFireE)
Technical/Member of the Institute of Occupation Safety Health (TechIOSH/MIOSH) or equivalent.
3rd Party qualified risk assessor registered, as per FRA Competency Council.
Training and effective delivery related qualification.
Be familiar in using PAS:79:2012 format of fire risk assessment.

About Company

Securitas are redefining the way that Fire Safety is perceived within the sector.

We are breaking down the barriers in the industry by encouraging and empowering gender diversity and inclusion in the workplace.

Securitas is a company where you can come to develop a career, with access to training and the ability to gain qualifications, you can grow in confidence and take on more responsibility. Our people are empowered and are not micro-managed We trust people to do a good job and make a difference every day. And we recognise our employee's efforts and achievements through our 'you make a difference awards' and quarterly 'community award' schemes.

We look after our staff in many ways and provide excellent benefits that include, various discounts on holidays and days out, discounts in a variety of well-known shops and online stores, gym discounts, life assurance, cycle to work scheme, car leasing and new car discounts, City & Guilds accredited training programme and above all a genuine career roadmap

30,000.00 - 40,000.00 per year
see job spec