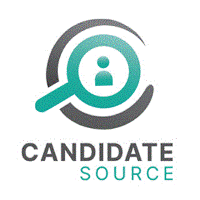 Financial Planner - Candidate Source
Manchester, NW M31NY
One of the UK's leading Wealth Management businesses is currently looking for a Financial Planner to join the team based in Manchester.

You will be taking responsibility for assisting clients in identifying their needs and objectives by providing suitable advice and services enabling them to and prepare for a stable future.

You will receive full training over a 6-month period which includes fully paid support on your journey to becoming a qualified Financial Advisor.

As a Financial Planner, your responsibilities will include:


Contacting prospective and existing clients to set up meetings, either within an office environment, in clients' homes or business premises.
Conducting in-depth reviews of clients' circumstances, current provision and future aims.
Researching the marketplace and providing clients with information on new and existing products and services then prepare plans best suited to individual clients' requirements.
Communicating with other relevant professionals in relation to a client's circumstances.
Keeping up to date with legal, taxation and regulatory legislation.
Liaising with clients in relation to changes to legislation that may affect their savings, investments or plans.
To be a successful Financial Planner, you will have the following skills and experiences: 
The capability of explaining complex information simply and clearly in order to provide tailored and personalised services to meet each client's goals and life situation.
An ability to network, establish relationships and develop a group of clients, building long-lasting and trusting relationships with them.
A commitment to continuous technical and professional development, through professional qualifications, ensuring that both your knowledge and the advice you give remain current.

In return, a Financial Planner will receive a salary of £40,000 per annum.

To apply for this role, please click apply online and upload an updated copy of your CV.

Please note you will be required to attend an Interview and Assessment Centre, complete a Criminal Records Bureau check and clear Credit Check for this role.

Candidate Source Ltd is an advertising agency. Once you have submitted your application it will be passed to the third party Recruiter who is responsible for processing your application. This will include holding and sharing your personal data, our legal basis for this is legitimate interest subject to your declared interest in a job. Our privacy policy can be found on our website and we can be contacted to confirm who your application has been forwarded to.
£40,000.00 - £40,000.00 per year
Benefits: