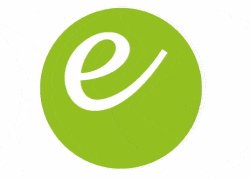 Financial Controller - Elevation Recruitment
Doncaster, Yorkshire DN12AN
Elevation Recruitment Group are pleased to be working with a well established and profitable group based conveniently in a central Doncaster location. They have a rare and exciting opportunity for a Financial Controller to join them as number 2 to the Finance Director, taking responsibility for a team of 6 people in accounts.

This will be a hands on, challenging and yet exciting role which will involve strong leadership, development and mentor-ship of the 6 team members within finance as well as supporting the Finance Director in timely production and analysis of month end accounts for board review. You will take an active role in supporting the budgeting and forecasting process along with FP&A duties to aid strategic business decision making. This is a development role so would certainly suit an individual looking to step into a role at this level for the first time, providing they can demonstrate strong and proven leadership skills from a previous role.

Duties & Responsibilities will include:

*Produce and compile monthly accounting pack included any related analysis and commentary ready for board review
*Day to day management of an accounting team of 6 including any training, development, mentoring required for individuals
*To ensure that the ledgers and control accounts in the accounts system are formally balanced/reconciled each accounting period
*To prepare accurate periodic profit statements and balance sheets
*To prepare and submit all HMRC returns including VAT, Employee Benefits, Corporation Tax and PAYE accurately
*Managing rebates, Including; data capture, billing, collection, distribution, reporting and reconciliation to General Ledger
*Cash Flow management
*Corporation Tax data submission
*Annual Audit
*Continual development of systems and processes to enhance working practice and efficiencies

To be considered for this role you MUST have the following:

*CIMA, ACCA OR ACA qualified
*Strong leadership/ management skills
*Knowledge of Navision would be desirable although not essential
*Strong Excel skills
*Good technical & numeracy skills
*Good interpersonal skills to organise members of the department
*Ability to meet tight deadlines
*Ability to communicate at all levels
*Ability to delegate where necessary


This is a fantastic opportunity for an individual to join a successful and profitable business and progress their career into an FC level role which will be a very visible and key role for the business. They offer a competitive benefits package along with a generous salary for the successful candidate.

If you meet the criteria for this role, and are interested in being put forward please do not hesitate to apply or contact me to discuss.

Elevation Accountancy & Finance focuses on the recruitment of talented Accountancy and Finance professionals across all levels, from entry level trainees through to post qualified accountants.

55,000.00 - 60,000.00 per year
Excellent benefits