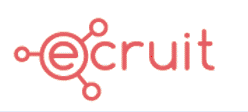 Financial Advisor - DG Partnership
London, London EC4V6AL
Financial Adviser – OTE £100,000+, plus benefits – London, UK
The Role
Are you a successful employed financial adviser looking to take your career to the next level? Are you self-motivated and ambitious and looking to set up your own business within financial services? Would you prefer to do this with the support of a well-established firm? Sterling & Law is looking for a self-motivated Financial Adviser to work within London, the South East and the home counties.
The successful applicant will be provided with full support to enable them to set up their own business with the benefit of never feeling like they are on their own. This is an exciting opportunity to engage with an ambitious wealth management firm and share in their future success with tailored support to help you grow your client bank and funds under management.
The key responsibilities of a Financial Adviser include, but are not limited to:
•Providing strategic advice across a variety of financial products and services
•Assessing client's overall financial picture, understanding their needs and developing a solid and tailor-made financial plan
•Guiding clients towards a profitable and secure financial decision
•Cultivating a strong client base and building win-win relationships
•Keeping abreast of new industry's trends and research market to back up financial consulting
•Overseeing the course of the financial plan and update it, if necessary, to ensure profits
•Complying with all industry rules and regulations

The Company
Established in 1997, Sterling & Law is a firm of professional independent financial consultants. Our client-first philosophy places our clients at the heart of everything we do.
Being 100% independent, Sterling & Law is able to recommend the very best investment instruments from the world's leading financial institutions. We provide only the finest instruments for our clients' needs, and tailored investment solutions to the individual financial goals of each client. As such, we are dedicated to servicing our client's best interests.
The Benefits
The benefits of being a Financial Adviser are:
•Strong retainer packages, with competitive retention rates of up to 80% of gross fees
•Continuous first-class business development, marketing and financial training, with dedicated marketing and administration support as well as award-winning software packages
•An environment with reduced bureaucracy and opportunities for mobile working

The Person
The key skills and qualities of a Financial Adviser:
•Demonstrable experience and proven track record of achieving and exceeding targets in the financial services sector
•Excellent verbal and written communication skills in order to listen to, assess and connect with clients and understand their various needs
•Able to thrive in a challenging role using their drive and determination to succeed
•Can use their experience, maturity and wisdom to ensure client commitment and lasting relationships
•A business mindset combined with a solutions-oriented outlook to problem solving

If you are keen on joining this exciting, forward thinking company and taking the next step in your career, then please click the apply now button to find out more.