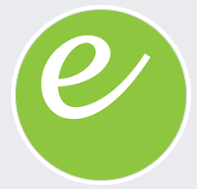 Financial Accountant - Elevation Recruitment
West Yorkshire, Yorkshire HG50HL
Elevation Senior Finance are currently looking to recruit a Financial Accountant on behalf of a market leading organisation based in Knaresborough.

My client is a multi-million turnover professional services business, employing over 450 people throughout the UK, providing essential support and exclusive products to their very loyal members.

Following a recent VC backed buyout, resulting in significant organic and acquisitioned growth, they are looking to appoint a Financial Accountant.

Reporting directly to the Group Financial Controller, the high calibre role holder will have wide ranging responsibilities, including the co-ordination and management of external financial and tax reporting, delivery of the Finance risk and control framework, in addition to supporting the Group Financial Accountant in implementing several Finance change initiatives.

Key Responsibilities will include:

Statutory Accounts

*Assistance with Preparation of Group/UK Entity Statutory Accounts
*Assistance with the year-end statutory audit and preparation of audit schedules
*Assistance with preparation of Quarterly Financial Information for Bond Reporting/Bankers/ Investors

Budgets/Forecasts

*Preparation of supporting schedules and analysis for the Group budget/forecast

Technical Accounting support

*Provide technical support on accounting matters
*Research/investigate accounting issues as and when they arise
*Alignment of best practice across the group

Process Improvements

*Identify and implement process improvements where required
*Work with overseas and in house finance departments to develop systems and reporting

Other

*Ad-hoc analysis as required to support specific work/projects
*Other ad-hoc duties as required

The successful candidate will be a qualified accountant with a professional practice background.

Elevation Accountancy & Finance is a specialist division of Elevation Recruitment focusing on the recruitment of talented Accountancy and Finance professionals across all levels, from Ledger Clerks through to Financial Directors. If you match the specified criteria and are interested in discussing the position in more detail, we would love to hear from you.



£55,000.00 - £60,000.00 per year