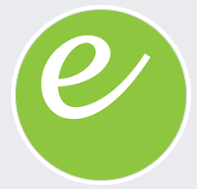 Financial Accountant - Elevation Recruitment
Wakefield , Yorkshire WF13AZ
Elevation Recruitment Group are currently working with a well-established and successful retail business as they look to recruit a technical and experienced Financial Accountant to join them and work from their modern offices in Wakefield.

This is an exciting and rare opportunity to join an entrepreneurial business and this role will provide insight into the financials across the entire business. You will be a key part of the finance team and will be visible to the board in terms of providing and presenting figures in management meetings.

Key duties and responsibilities will include:

* Preparation of Annual Statutory Accounts
* Assisting with preparation of budgets
* Ensure accounts and reporting are in line with required accounting standards
* Ensure integrity and compliance with accounting and group policies
* Work with the FD to finalise audited year end accounts to deadline
* Analyse and report on financial KPI's
* Monitor and forecast cash flows
* Preparation of financial reporting for the senior management team
* Production and submission of taxes as per UK Legislation
* Reconciliation of balance sheets
* Ongoing performance analysis
* Management of fixed assets
* Continuous review of existing business processes and implementation of new ones

The successful candidate will need to be able to demonstrate the following skills and experiences:

* CIMA/ACCA/ACA Qualified
* Previous experience in a similar role
* Excellent communication skills
* Must be able to engage well with senior stakeholders
* Microsoft office including advanced excel

If you feel you meet the above requirements, and are ready to make a positive career move with a fantastic company, please don't hesitate to contact Elevation Recruitment Group to apply or to find out more details.
£40,000.00 - £45,000.00 per year
Excellent Benefits