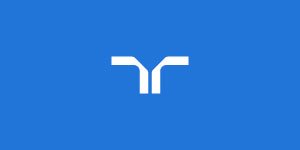 Financial Accountant - Randstad Business Support
City of London, London
Are you a qualified accountant with experience dealing with investments and cash flow management? Do you have a good knowledge of SORP and FRS102? Do you feel passionate about working for a reputable charity where you can make a big impact?

If the answer is yes, then this could be the role for you!

Benefits:
*Working for a reputable charity
*Pension
*Holiday

Responsibilities:
*Reporting to the Head of Accounting
*Responsible for the preparation of the financial statements and accounts for the fund, its subsidiary and
associated entities
*Assisting with the preparation of the annual statutory consolidated accounts
*Maintaining sound systems of internal control
*Posting transactions for the Fund's intercompany accounts
*Maintaining the fixed asset register
*Monthly preparation of assigned bank and other balance sheet reconciliations
*Reviewing and approving welfare and purchase ledger payments
*Recording all investment transactions and preparing relevant reconciliations
*Preparing and maintaining cash flow forecasts
*Preparing quarterly VAT returns for the Fund

Requirements:
*Qualified accountant
*Good knowledge of SORP and FRS102
*Experience working with accounting software designed for medium to large organisations
*Prior experience preparing accounts
*Experience of dealing with investments and cash flow management
*Not-for-profit background desirable but not essential
*Strong attention to detail

This is a great opportunity, and hosting interviews week commencing the 23/09/ 2019, so if you are interested in this role apply now!

Randstad Business Support acts as an employment business when supplying temporary staff and as an employment agency when introducing candidates for permanent employment with a client. Randstad Business Support is an equal opportunities employer and decisions are made on merits alone.

Why not listen to some of the inspiring stories from our candidates and their one piece of career advice. It's just a few of the thousands of people who have found success in their working lives with Randstad. Visit www.randstad.co.uk/how-i-became to find out what you could become.
Mobile Phone Discount
Maternity/Paternity Paid Leave
Pension
Holidays
Employee Events
Paid Holidays
Medical, Dental and Vision
£35,000.00 - £45,000.00 per year
Pension, Holidays