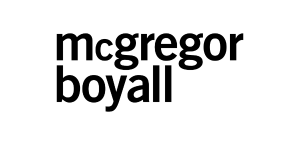 Financial Accountant Banking - McGregor Boyall
City of London, London
Role Purpose
Collect complex financial information from the banks subsidiaries, branches and associates and prepare consolidated financial statements for reporting to the Group CAO, Financial Operations ManCo and externally.
Provide assurance to senior management and the Group CAO over external disclosure by analytically reviewing consolidated financial information and writing commentary that fully explains the financial performance and position of the group.
Ensure financial reporting complies with applicable financial reporting standards, SEC rules and local laws.
Drive group financial reporting processes, identify improvements and deliver efficiency gains.
Ensure financial reporting processes adhere to established SOX controls; identify control weaknesses and path to remediation.
Accountabilities
Preparation of primary statements, notes and other disclosures for quarterly earnings releases, interim report and the Annual Report and Accounts
Preparation or review of ad hoc information, reports, and presentations
Implement and monitor monthly and quarterly financial reporting processes to ensure timely dissemination and collection of financial information
Implementation of new reporting requirements and controls to the reporting process
Major Challenges
The increasing burden of new accounting and disclosure requirements
The need to work in an environment governed by the requirements of the Sarbanes-Oxley Act
The need to meet deadlines set both internally and externally
The need to manage multiple stakeholders
Experience
Recognised professional accountancy qualification is essential
Financial reporting and consolidation experience is beneficial
Experience with consolidation tools, particularly Hyperion (Saracen), is beneficial
Ability to communicate complex financial issues confidently to line management
An awareness of developments in accounting and regulatory environment
Strong spreadsheet skills
Ability to analyse unstructured problems and queries and propose pragmatic solutions
Self-starter/motivated - ability to work with minimum supervision with attention to detail
Work to strict deadlines, under pressure and be a team player



McGregor Boyall is an equal opportunity employer and do not discriminate on any grounds.

£400.00 - £400.00 /per day