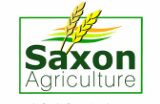 Finance Manager - Swaffham NK - Saxon Agriculture Limited
Swaffham, ANGL PE37 7XD
About us

Saxon Agriculture is ultimately owned by GrainCorp Ltd and a division of Bairds Malt Limited. We are a UK based seed and grain merchant specialising in the trade, import, and export of cereals, oilseeds and pulses. Saxon are at the forefront of the UK's agricultural seed market, whilst our farm traders and agents work alongside our growers throughout the season. Offering innovative marketing strategies, we provide farmers and grain consumers effective risk management amidst global market volatility.

About the role

As Finance Manager you will be based at our Swaffham office supporting the UK Trading Manager to deliver on business strategy to optimise the intrinsic value of grain and enable end-to-end decision making in the UK. You will be required to advance the UK finance and reporting capability through building and leading a high performing team, ensuring accuracy of the daily trading position.

The primary objectives in this role will be to:

Ensure policies and procedures are compliant with IFRS, UK GAAP and regulatory requirements, including direct and indirect taxation.
Manage month end results and analysis for UK trading books
Create robust annual plans and enabling effective performance management against those plans via data and insights which facilitate optimal, timely decision making
Accountable for local statutory requirements and filings, acting as primary contact and proactively identifying and resolving accounting / tax issues
Accountable for effective working capital management which includes the inventory accounting control, inventory portfolio funding, and associated syndicated borrowings in the UK
Steer processes from a financial/statutory point of view in regard to entering new markets
Provide local support for credit analysis of counterparties.

About your experience

You will need to be a professionally qualified accountant with at least 8 years post qualified experience in a medium to large, complex organisation. Possess strong commercial acumen and have experience of working in a multi-currency environment. You will need excellent leadership, people management and communication skills to be successful in this role.

We aim to be the best in our field and we want like-minded people to join us.

If you are interested in a career with Saxon Agriculture, please contact Maggie Coull to arrange a confidential discussion by emailing (maggie.coull@bairds-malt.co.uk).
£50,000.00 - £60,000.00 per year