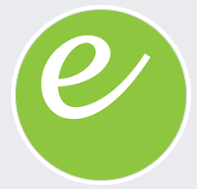 Finance Manager - Elevation Recruitment
Doncaster , Yorkshire DN12AN
Elevation Recruitment Group are pleased to be working with a well established service business in close proximity to the Doncaster City Centre. They currently have a fantastic opportunity for a fully qualified Finance Manager to join their head office finance team.

This will be a varied and challenging role where you will have a broad remit across financial control, accounting and reporting activities as well as ad-hoc investigation and commercial analysis as required by the Finance Director. The individual will act as a key contact point for the external auditors, treasury team, tax team and cash team.

The main overview of responsibilities will include:

* Complete monthly, quarterly, interim and year end reporting for the division
* Own Regulatory reporting including challenging assumptions, verifying data sources and interpretation of new reporting requirements from the Bank
* Understand monthly performance and prepare commentary on key monthly variances for the financial statements including income, funding charges and costs
* Conduct preparation, reviews and sign-off of monthly Balance Sheet reconciliations
* Provide tight financial control over the Balance Sheet, while mitigating risks to the P&L
* Jointly own the audit processes with the Financial Controller, ensuring an accurate, efficient and clean audit
* Drive and manage continuous improvement across the business and Bank Financial Control
* Prepare Statutory Accounts for the businesses within the division
* Ensure that financial and management reporting is performed accurately & to prescribed timescales and quality standards
* Provide financial guidance to support and challenge the business to ensure a robust financial control environment and conformance with group accounting policies and related Accounting Standards, to include implementing new policies as required
* Ensure accurate reporting (preparation/ review) from the financial systems (e.g. SAP and loan management system).
* Act as the main point of contact for the FP&A and Operations teams within the business
* Own the funding process, liaising with Treasury and challenging models
* Ensure that the Bank Tax Team are provided with timely and accurate data to prepare corporation tax
* Contribute to ad-hoc projects as necessary

After a short period of time in the role, direct management of one member of staff and duties will also include:-

* Coach, mentor, and develop staff, including overseeing new employee onboarding and providing career development planning and opportunities
* Ensure that an effective performance review is operated in line with department guidelines, including setting objectives, personal development planning and performance standards with all direct reports

To be considered for this role you MUST have the following:

*Qualified ACCA/ ACA/ CIMA Accountant
*Experience of managing and manipulate large amounts of data
*People management experience would be highly desirable but not essential
*Experience of maintaining and developing financial controls
*Statutory accounts production experience
*Ability to solve problem and initiate improvements
*Excellent verbal and written communication skills
*Confident when dealing with senior stakeholders in the business
*Very strong Excel skills
*Proven excellent organisational skills
*Ability to pick up new skills and tasks quickly

The business is one of the employers of choice in the region, and offers the benefit of employment within a FTSE 250 company with robust and well-aligned systems and processes but also in a divisional setting which allows to have direct involvement with senior managers and directors as well as being able to make a real impact within the business. The company offers a generous benefits package along with flexible working arrangements.

If you meet the criteria for this role, and are interested in being put forward please do not hesitate to apply or contact me to discuss.

Elevation Accountancy & Finance focuses on the recruitment of talented Accountancy and Finance professionals across all levels, from entry level trainees through to post qualified accountants.
£45,000.00 - £50,000.00 per year
+ Private Medical Care