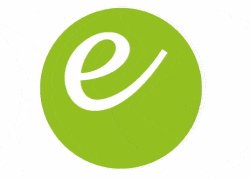 Finance Manager / Company Accountant - Elevation Recruitment
Doncaster, Yorkshire DN12AN
Elevation Accountancy & Finance have a rare & exciting opportunity working for a rapidly growing, innovative business based in Doncaster, as they look to recruit a Finance Manager / Company Accountant to join their team on a full time, permanent basis. You will have full responsibility for a small finance department, working for a business who are going from strength to strength.

Duties of the Finance Manager/Company Accountant will include:

* Complete bookkeeping reconciliations to trial balance
* Completing month management accounts for board meetings
* Assisting and providing support for managers with further reports for board meetings
* Assisting with Cash flow management and budgets
* Full control of multiple currency banks
* Managing company expenses
* Organising and reporting of 3 separate country payrolls, bonus' and expense claims
* Report VAT, P11Ds and other
* Credit Control - chasing debts and escalations from customers
* Reviewing costs and overheads
* Working with various teams and departments to understand requirements and more efficient ways of working
* Project work and reporting required
* Daily use of Sage Line 50 and Excel
* Ensuring smooth running of department and deadlines met

Person specification:

* Outstanding communication skills with ability to liaise with individuals across all areas of a business
* Previous experience working within a similar sized organisation with high level of responsibility
* Flexible, adaptable individual that always looks for new ways of working and enjoys being part of a growing, ever-changing environment
* People-person
* Experience of Sage Line 50
* Strong Excel and reporting skills
* AAT Qualified or Equivalent

If you feel that you have the relevant skills to be considered for this opportunity, please feel free to apply today!