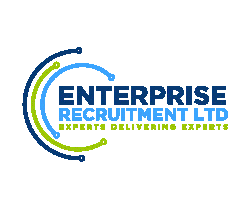 Field Service Engineer - Enterprise Recruitment
Royston, HC sg85hn
Senior Field Service Engineer

 

 

We are currently seeking an experienced Field Service Engineer to join a rapidly expanding engineering company to provide first line technical support to a range of international customers within the food industry. Your main responsibility will be to drive customer satisfaction in all areas of interaction from initial contact, throughout and after the visit to their premises. Some of your other day to day responsibilities may include;

 


Perform set-up, installation, repair and maintenance on a range of electro-mechanical capital equipment.
Provide customer training and project support as required.
Document all activities and submit paperwork in a timely manner.
Assess product performance based on field support data; recommending modifications or improvements where necessary.
Candidates need to be within commutable distance of Royston but the position will involve 60% international travel.
Field Service Engineer Requirements:
A formal engineering qualification or relevant experience.
A good understand of electrical and mechanical assemblies.
Minimum of 2/3 years' experience directly involved in the troubleshooting and field repair of hi-value complex machinery ideally within the food industry.
International travel and irregular working hours will be required sometimes so flexibility is paramount.

 

 

~~~~~~~~~~~~~~~~~~~~~~~~~~~~~~~~~~~~~~~

Position: Senior Field Service Engineer

Location: Royston

Salary: £35-42k/pa

~~~~~~~~~~~~~~~~~~~~~~~~~~~~~~~~~~~~~~~~


£35,000.00 - £42,000.00 per year
Benefits: