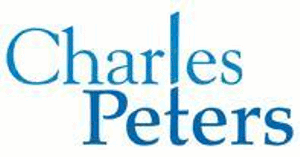 Field Service Engineer - Charles Peters Ltd
London, London
Our client are a well known IT services company and due to expansion require a Field Service Engineer to cover the London area.
The successful candidate will be responsible for providing deskside and field support for their corporate clients on a range of workstation, application and hardware issues.
With a solid customer services ability and clear communication skills, you will also be responsible for maintaining a spares inventory, returning faulty items to their warehouse facility and updating service tickets. There will also be a requirement to provide cover for their site based engineers during period of holiday/sickness.
·This is a field based role with extensive travel to client sites, mainly in central London and the South East area although travel to more distant locations is required on occasion. A full driving license is essential.
In order to be considered for this role you need to have the following:
·Windows 7/8.1/10. Must have a solid understanding of Windows, and be able to diagnose/repair common issues
·Good knowledge of MS applications, in particular MS Office 2007 onwards (including 365)
·Understanding of desktop/laptop architecture. Must be able to complete repairs/replace internals such as RAM, HDD, and system board
·Experience repairing HP LaserJet printers, preferably LJ 4200, 4350, 4015, 9050, M401, M60x.
- Understanding of basic networking principles and server architecture. Will be required to provide initial support on occasion and replace faulty parts such as HDDs, PSU's, RAID controllers, basic switches, firewalls, UPS's, etc. 
·At least 3 years previous technical support experience in a busy customer focused field based role
They are looking at offering a basic salary of circa £30,000 with a company car & usual benefits.
£27,500.00 - £32,000.00 per year