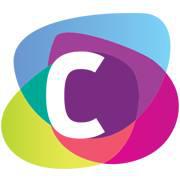 Field Sales Representative - CMR RECRUITMENT LIMITED
Wickford, HC
Job Title: Field Sales Representative
Location: Battlesbridge, Wickford
Salary: £23,000 - £26,000 (depending on experience) + Van + Uncapped Commission
Summary of Position:
Our client, an innovative and ambitious company that provides different tools the construction market, are looking for a Field Sales Representative to join their team. The Field Sales Representative will be expected to effectively increase the company's turnover and number of customers by turning prospects into customers. The successful Field Service Representative will be a passionate, driven individual, who will increase the number of trade mornings that are being supported.
Key Responsibilities:
Developing new / existing accounts in the South East of England - helping them discover the true potential from their customer base.
Monitoring sales and advising strategic product selection to maximise sales.
Working with the sales team to visit all potential contacts that have not had been visited (or not visited in a long time) by the Regional Account Managers.
Develop effective sales tactics to turn prospects into customers.
Visit potential customers in the South East (or nation-wide).
Proactively seek out new customer opportunities, increase market awareness and present our products to as many potential customers as possible.
Responsible for attending trade mornings and trade shows (potentially nationwide) on behalf of the company.
Key Performance Indicators:
8 visits / 'live' sales day.
5 New customers / week.
Supporting sales team by attending and demonstrating at trade mornings / tradeshow.
Visiting key potential clients in the UK to present our products to them and help them discover the benefits of our products and become long-term customers.
Key Candidate Attributes:
Must have a full UK driving licence and be willing to travel. (Largely in South East, but potentially anywhere in UK if required).
Previous sales experience, be comfortable meeting and speaking to new people and have very good presentation / customer relation skills.
Have excellent planning skills to make the best use of time and be able to effectively plan their own routes
Good communication skills & time management
Being analytical and understanding numeric data
Work well under pressure and excellent at handling objections. (customer facing sales skills)
Motivated to exceed expectations and travel/work a lot
Computer literate
Being professional, reliable and diligent
Being flexible
Always being positive
Hours of work: 7:00am - 5:00pm, Monday to Friday
£23,000.00 - £26,000.00 per year
+ Van + Uncapped Commission