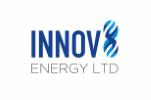 Field Sales - Innov8 Energy LTD
Manchester, NW
Field Sales
We work under an Energy Company scheme. We save customers money on their fuel bills by way of free insulation measures. As this sector is currently targeted towards fuel poverty, a compassionate approach is required at times. You will mainly deal with Tenants and Letting agents to gain the lead. After the lead is generated, we take over from that point.
The lead will be entirely generated by yourself, with full marketing & technical support from Head office.
Full training is provided.
Experience in commission based sales is preferred.
This is a challenging role at times, but earnings are uncapped with the potential to consistently earn £1000.00 a week plus.
To reiterate, you must be able to generate leads. There is no set mould for this. It really is a case of whatever works best for the individual. We will give you all the tools for this.
This is not a 'typical' sales role. The rewards are much greater for the right people.
You must be self motivated and full of initiative.
You will have a full UK Driving License and have a vehicle, although vehicles will be supplied in time for successful employees.
All fuel will be paid
Job Types: Full-time, Contract, Commission
55,000.00 - 75,000.00 per year
Commission and bonuses