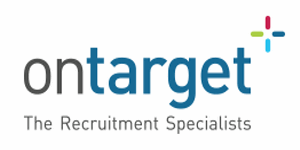 Field Sales Executive (Internal/External) - On Target Recruitment Ltd
Surrey , London KT92NY


The Company:


Exceptional distributor with a proven track-record of performance spanning nearly 3 decades.


Very close tight knit team.


Well respected organisation possessing over 400 live & spending accounts.


Main distributor for HPC range of compressors & ancillary equipment.


Operating in a prime area in the Surrey, South London & Hampshire region(s).




The Role:


As the Sales Executive, you will be selling Ball, Screw and Reciprocating Compressors as well as Connectors, Fittings & Hoses to a wide range of customers in a variety of industries and sectors.


Main part of the role will be looking to canvass for new business, however you will also be required to look after around 350+ accounts.


You will be required to be based out of the Head Office in Surrey, although frequently spending time out on the field visiting customers.


Covering the South East/Surrey/Hampshire area.


Responsible for generating new leads from existing customers and working very closely with your Sales & Marketing Administrator.


Your responsibility to grow the area and proactively sell the equipment as well as seeking new opportunities to expand the business.




The Ideal Person:


Looking to speak with candidates who are based in the Surrey region.


You must hold a Full Driving Licence & must have access to your own vehicle : MILEAGE ALLOWANCE AVAILABLE.


Ideal candidate does not need to have an Engineering background or knowledge.


Proven track-record in customer-facing Sales.


Extremely career-minded with long-term career ambitions.


FULL PRODUCT & INDUSTRY TRAINING WILL BE PROVIDED.


Coachable & willing to learn the industry and pick up new skills.






Consultant: Jordan Nylander

Email: JordanN@otrsales.co.uk

Tel no. 0208 397 4114

Candidates must be eligible to work and live in the UK.



About On Target
At On Target, we specialise in sales, technical and commercial jobs in the Engineering, Construction, Building Services, Medical & Scientific, and Commercial & Industrial Solutions sectors, enabling our consultants to become experts in their market sector. We place all levels of personnel, up to Director across the UK and internationally
£22,000.00 - £24,000.00 per year
Benefits