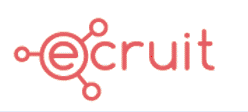 Field Sales Executive - DG Partnership
Glasgow, Scotland
Field Sales Executive – £20k-£24k basic + benefits (inc. commission) – Glasgow, UK
The Role
We are looking for a positive and determined Field Sales Executive with a 'hunter-gatherer' mentality to take on an exciting position with us as we continue to grow. Whilst B2B experience is desirable, what's more important is your ability to show your commitment to sales. This is an exciting opportunity to take on a fresh challenge in an established but dynamic and growing company.
AIC have a unique approach to our sales. As this is a B2B sales role, you will primarily be focused on generating new business for the company in order to drive our sales to new heights. There will be an aspect of account management involved as you will need to ensure that existing customers receive the same excellent service. If you think you have what it takes, then apply today!
The key responsibilities of a Field Sales Executive include, but are not limited to:
•Developing allocated area(s) by means of increasing sales to existing customers and actively seeking new customers
•Identifying individual customer requirements and matching products to those requirements
•Achieving monthly order and sales targets as agreed with line manager
•Reporting on sales activities using the appropriate company documentation
•Maintaining established and prospective customer records and all equipment in accordance with company policy and procedures
•Attending sales meetings and training courses, as well as ensuring your ongoing development by regular reading, study and practice

The Company
Established in 1982, AIC (Apex Industrial Chemicals) are a privately-owned and industry-leading manufacturer of hygiene, maintenance and specialty products. Catering for all industries both onshore and offshore, we manufacture and deliver over 160 products, from engineering to industrial maintenance solutions, to their vast client base both in the UK and internationally.
We are based in Aberdeen, Scotland, in the heart of the oil and gas industry providing quality, service and excellence. Company-wide commitment to customer satisfaction and to providing to the needs of the customer with outstanding customer service is our business ethos. It's the reason why clients keep coming back to us time and time again.
The Benefits
The benefits of being a Field Sales Executive are:
•Attractive renumeration package based on commission
•Full training and ongoing support provided by us
•Company car and mobile phone provided

The Person
The key skills and qualities of a Field Sales Executive:
•A warm, confident and outgoing character who is resilient, self-motivated, and possesses a 'can do' attitude
•A driven and dedicated individual who cares deeply about meeting and exceeding targets
•Excellent communication and interpersonal skills, able to build fruitful relationships quickly with existing and prospective customers
•Strong organisation and time management skills, able to work efficiently and unsupervised
•A full UK Driving Licence is essential

If you are keen on joining this exciting, forward thinking company and taking the next step in your career, then please click the apply now button to find out more.
£20,000.00 - £24,000.00 per year