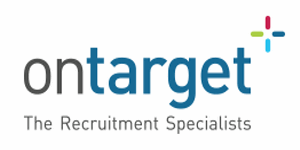 Field Sales Executive - Electronic Components - On Target Recruitment
Leatherhead, HC KT228AA
The Company:
•One of the worldwide leading broad line distributors employing more than 1,500 in the electronic components market
•Innovative quality products from leading manufacturers
•Offering quality product and specialist training
•They also give employees the chance to grow and develop their career with a major specialist distributor

The Role:
•As the Field Sales Executive you will be selling an online sourcing service to mainly OEMs and panel builders who buy electronic components
•There is a vast catalogue of products but these can be sold to a wide number of industries such as industrial, Automotive, F&B, Sports and clothes manufacturers 
•The sale is of an online portal that will make their lives easier with getting the parts they need
•This will be 100% new business to start with and they will gain their commission from each sale the company makes
•Certain accounts will grow to a size that they will start to account manage

The Ideal Person:
•Ideally, you will have an understanding of electronic components
•It will be beneficial if you have worked in a field sales role previously
•You will be happy with a 100% new business role and you will be willing to knock on doors

Consultant: Andy Park
Email: andyp@otrsales.co.uk
Tel no. 0208 397 4114
Candidates must be eligible to work and live in the UK.
About On Target
At On Target, we specialise in sales, technical and commercial jobs in the Engineering, Construction, Building Services, Medical & Scientific, and Commercial & Industrial Solutions sectors, enabling our consultantsto become experts in their market sector. We place all levels of personnel, up to Director across the UK and internationally.
£20,000.00 - £25,000.00 per year
Benefits