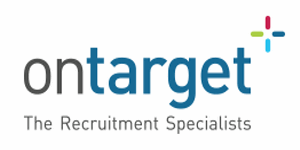 Field Sales Engineer - MRO/Power Transmission - On Target Recruitment Ltd
Dartford, Leatherhead, Croydon, Brighton, Sevenoaks DA11AS


The Company:


Established manufacturer and distributor within the MRO industry


Leading organisation with over 20,000+ lines of products and equipment


Huge company growth potential with record turnover recorded for 2019


Fantastic career growth and progression opportunities


Significant training and development provided to staff at all levels to increase and maintain productivity




The Role:


As the Field Sales Engineer you will be covering a territory in the South East, calling upon new customers, however mainly focussed on maintaining existing customer accounts


You will be selling O-Rings, Gaskets, Seals, Bearings & other related accessory equipment to customers in industries such as Food & Beverages, Automotive, Process, Oil & Gas, Pharmaceutical & Agriculture being the key industries of focus


The company will be looking for the successful candidate to come into this role and open up new business opportunities in particular within the Oil & Gas and Pharmaceutical markets


Selling from a huge portfolio of products you will be required to upsell and cross-sell at most opportunities with the view of increasing spend potential


Required to maintain a good relationship and work closely with the Internal Sales function, who will provide business leads and provide assistance on your quotations




The Ideal Person:


The ideal candidate will come into this role with relevant market knowledge and experience


Experience selling Power Transmission equipment, Engineering Components and Consumables desirable


The client will also welcome candidates who have previously worked for a Distributor


You will need to have a proven track record within Field Sales in a similar role


Full Clean Driving Licence required




Consultant: Jordan Nylander

Email: JordanN@otrsales.co.uk

Tel no. 0208 397 4114



Candidates must be eligible to work and live in the UK.





About On Target

At On Target, we specialise in sales, technical and commercial jobs in the Engineering, Construction, Building Services, Medical & Scientific, and Commercial & Industrial Solutions sectors, enabling our consultants to become experts in their market sector. We place all levels of personnel, up to Director across the UK and internationally.
£35,000.00 - £40,000.00 per year
Bonus Scheme (Paid Quarterly) + Benefits