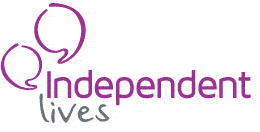 Female Personal Assistant - INDEPENDENT LIVES (DISABILITY)
Bognor Regis, Southern
Job Title: Female * Personal Assistant
Location: Bognor Regis.
Hourly rate: Day shift 9am – 5pm at £10 per hour
Reference: DP405
Hours/shifts: Monday 8 hours, Friday 8 hours – 16 hours a week.
Summary
I am a 51 year old lady with Friedrich Ataxia (FA). This has similar symptoms to Multiple Sclerosis
I like to be busy; making sure my house is tidy and I enjoy baking. I would like to be as independent as possible so assistance with helping me achieve this would be great.
The role involves assisting and supporting me with personal care tasks. It will also involve helping me get out and about to groups, to see friends and family and assisting me when I spend time with my grandchildren.
This is a rewarding role with all professional training provided.
*Due to current circumstances with the Coronavirus pandemic, outdoor tasks will not be completed during the lockdown only the essentials such as shopping. However, they will be part of the role when the restrictions ease.
Other Requirements
• "Exemption is claimed under the Equality Act 2010 Part 1 Schedule 9."
Other :
All applicants must be willing to undertake an Enhanced Disclosure & Barring Service check
Successful applicants will be entitled to Holiday pay and will be issued employment contracts.
Description
Typical duties
Domestic -
• Help prepare meals, snacks and drinks.
• Cooking meals when required.
• Making lunch and breakfasts when required.
• Washing up/ putting away dishes.
• Loading and unloading the washing machine.
• Laundry, hanging clothes out to dry, ironing and putting them away.
• Bed making and changing bed linen
• Taking out rubbish
• General housework, including cleaning bathroom and kitchen, dusting and vacuuming.
• Minor household maintenance e.g. changing light bulbs, taking down curtains for washing.
• Correspondence e.g. help writing replies, form-filling, assisting with household paperwork and making telephone calls on my behalf.
Personal Care:
• Help with showering and washing my hair.
• Help getting into and out of bath/shower as required
• Helping with hair removal.
• Assisting with foot care.
• Assisting me to dry, brush and put my hair up.
• Transferring from wheelchair to toilet when required.
• Assist me when using the commode and maintenance of the commode.
• Help with dressing and undressing
Social:
• Assist me in my exercise classes
• Accompany me to meet friends and family.
• Shopping
• Cinema
• Theatre
• Attending social events etc.
• Assisting me with the grandchildren when out and in the home.
• Accompany me to visit my parent's grave and assist with arranging flowers, keeping the area clean and tidy.
• Accompany me to cafés and places to eat out
• Accompany me to support groups.
• Occasional longer journeys
• Working alongside /helping with arts and crafts activities.
• Accompanying me to the doctors/hospital appointments when required
• Pushing my manual wheelchair when out.
• The above duties may involve driving me in my Wheelchair Accessible vehicle (WAV) car, using the winch to get me in and out of the car, if required.
Other Tasks:
• Using a hoist.
• Assisting me with my wheelchair to adjust breaks etc.
Person specification:
• Be sociable
• Clean and presentable.
• Be a non-smoker or smokes away from the house.
• Can follow instructions but also can take the initiative.
• Respectful of the employer's privacy and confidentiality.
• Reliable with good time-keeping.
• Ideally someone with a UK driving License who can drive my car, but happy to offer position to non drivers if a suitable candidate it found.
The successful applicant will be:
• Female * due to personal care needs
• Respectful of the employer's privacy and confidentiality
• Reliable with good time-keeping
• Able to both follow instructions and work on own initiative
• Hygienic, tidy minded and well organised
• Fit and healthy to undertake the required duties
• Patience and possess excellent interpersonal skills
• Honest, cheerful and creative
• Able to speak and read English to a reasonable standard
• Legally permitted to work in the United Kingdom
Previous experience preferred but this is not as essential as a kind and common sense approach to these roles.
Please note, if you are successful in you application for this role you will be employed directly through the individual employer and not Independent Lives.