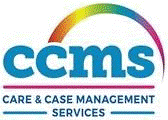 Female Care Assistant - Care & Case Management Services ltd
Darlington, TT DL38LD
We currently have a number of opportunities for Female Care Assistant to join our team based in the Darlington area, the position will commence in January/February. We have 3 Full time positions and 1 Part time position available with flexibility required - 24/7 care including sleeping nights. In return you will receive a competitive salary of £11.00 – £12.00 per hour.
CCMS offer a bespoke Case Management Service for people of all ages, with a particular emphasis on those recovering from acquired brain injuries.  We have a reputation for taking on the more complex cases, and constantly strive to provide the most efficient and effective service possible.
Ultimately our aim is to empower and support people to reach their full potential and maximize their rehabilitation opportunities in order to promote the best quality of life.
About the Female Care Assistant role:
A dedicated team of personal assistants required to provide 24-hour care to a male in his 70's with a severe brain injury following a road traffic accident, living in his own home in the Darlington area.
The care plan aims to maximise the client's quality of life, by facilitating engagement in activities of daily living, hobbies and accessing the community.
Successful applicants will receive full support, training & supervision.
What we're looking for in our Female Care Assistant:
- Applicants must be empathetic, dynamic and flexible in their approach to working with the client
- Applicants should be creative, patient, emotionally resilient and have a good sense of humour.
- The client can display challenging behaviour, therefore previous care experience is essential and a calm and confident demeanour.
 - Experience of working with clients with low mood/challenging behaviour desirable.
- Due to the nature of the client's behaviours, only female applicants are invited to apply.
- Driver/full license essential.
Employment will commence in January/February 2019.
If you would like to join our team as our new Female Care Assistant then please click 'apply' today. We look forward to hearing from you!
Exemption is claimed under the Equality Act 2010 Part 1 Schedule 9.