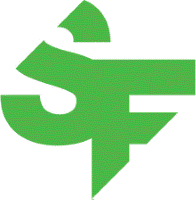 FARO Arm Quality Technician - SF Group
Coventry, MID CV79EL
SF Group has engaged with a specialist automotive component manufacturer. Due to continuous growth and development of the business and expansion of their product portfolio, my client is currently recruiting for the following:
Role: FARO Arm Quality Technician
Duration: Permanent
The successful candidate will have the opportunity to be a key member of the quality team to deliver exceptional components to a premium customer base.
Responsibilities:
Taking responsibility for verifying dimensional accuracy of both production tooling and finished components to ensure a high standards of manufactured product is achieved and dispatched to customers.
Taking ownership and leading inspection tasks on FARO 3D Scanning system.
Supporting production and project quality teams, you will provide metrology support for customer report submittal and detailed project plans when quoting for new work.
Produce clear inspection reports for internal and external investigation.
Ensure suitable escalation is actioned on non-conforming products.
Support with Gauge R&R studies.
Assist quality manager with metrology department strategy and direction.
Person Requirement
From a Quality Background within a manufacturing environment, It is essential you have experience of operating FARO Arm and 3D laser scanners to measure components.
Understanding of Quality documentation and ability to read technical drawings is essential.
Sound interesting? Please contact Rob at SF Recruitment for further information and apply!
£25,000.00 - £35,000.00 per year