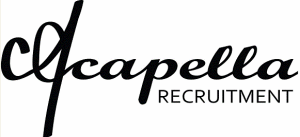 Family Liaison Officer - Acapella Recruitment
London, London SE15UJ
Family Liaison Officer
Shorncliffe Road, London, SE1
1-year contract
£18,000 (pro-rata)
Part time | 28 Hours p\wk                                                      
CLOSING DATE:  Friday 24th July 2020                                                                                                           
INTERVIEW DATE: Wednesday 29th July 2020
START DATE: Monday 3rd August 2020
Location: Southside Young Leaders Academy is based at Ark Academy Walworth (note that SYLA is an independent charity and while working in partnership with Ark Academies, is not a formal affiliate). Travel within the vicinity to attend meetings will be required.
Normal hours of work: Approximately 30 hours per week, specific days and hours are flexible, but 'core hours' when you would be expected to be available are 10am – 6pm, dependant on the SYLA programmes. The start and finish time may vary to be centred around the needs of the charity. There may be occasions where you be rota to work a Saturday inside contracted hours.
There is the potential the post will be extended to permanent role as additional funding becomes available.
Leave: 25 days plus public holidays pro rata (20 days for 30 hours per week)
OVERALL RESPONSIBILITIES
This post calls for someone who is energetic, self-motivated and is used to working on their own. The successful candidate will be responsible for the smooth running of the administrative function of the SYLA office, as well as facilitating the educational and pastoral partnership between home, school and wider community, by support, liaison and negotiation; and where conflict arises to act as a facilitator in finding successful resolutions.
Knowledge of, or experience in, the education sector and issues relevant to this sector would be advantageous. This post is covered by the Rehabilitation of Offenders (Exceptions) act 1975. If successful you will be required to apply to the Disclosure & Barring Service for a "disclosure".
Responsibilities:
•To promote the Southside Young Leaders Academy vision, aims, objectives, policies and procedures.
•Develop and enhance parental engagement with the organisation and other agencies.
•Support parents of children with early signs of Social, emotional, health or behavioural issues and work with them, school staff, SYLA staff, and other support agencies to prevent potential barriers to learning.
•Work with families to develop parenting skills and promote childrens` wellbeing, emotional and social development.
•Commit to the safeguarding and promoting of the welfare of children and young people.
•Adhere to existing working practices, methods, procedures, undertake relevant training and development activities and to respond positively to new and alternative systems.
•Attend COVID -19 strategy meetings currently associated with this role.
•Attend relevant school and agencies meetings (via zoom, if and when necessary)
•Meet (currently via Zoom) with school staff, pupils and parents to identify problems and possible solutions.
•Complete administrative tasks such as writing up case notes, sending letters to parents, preparing school reports and building a rigorous evidence base of intervention.

Personal Specification (Essential)
Experience:
•Experience of multi-agency work.
•Knowledge of, or experience in, the education sector and issues relevant to this sector.
•Experience of working directly with young people and families.

Education / Training / Qualifications
•Educated to degree level (or equivalent)
•G.C.S.E. Maths and English (or equivalent)
•Willingness to undertake relevant training.

Skills - Disposition
•Excellent Interpersonal skills.
•Good team working skills.
•Excellent time management skills.
•Good communication skills.
•Skills in recording information and data.
•ICT and data interpretation skills.
•Good listening skills and a sympathetic approach.
•The ability to build good working relationships with pupils, parents, teachers and other professionals.
•Accurate record-keeping skills and the ability to write detailed reports.
•Ability to meet deadlines under pressure.
•Self - confident and be able to work alone.
•Able to work in a team and accept management.

Working arrangements
UK driving license and use of a car, as your work may involve visiting schools and pupils' homes.
If this sounds like the opportunity for you, please apply ASAP.
By clicking 'apply' and you will be taken to the Recruiterwise job portal, where you can submit your application to the recruiting client and manage your account and profile visibility for other opportunities.
18,000.00 - 18,000.00 per year