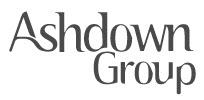 Facilities Assitant - Ashdown Group Ltd
London
Based in Aldgate at the central London office of a world-renowned services company, this is a fantastic career opportunity in Facilities Management. Focused around a Facilities Apprenticeship you will learning while working as a Facilities Assistant.
This is an opportunity to work in a modern and innovative workspace, with a significant focus on improving the organisations green credentials through efficient waste management and recycling.
In this role, you will be responsible for delivering an effective site, under the tutelage of the Facilities Manager. You will be keeping people up to date with how issues are being resolved and youll manage much of your own time, ensuring task are appropriately prioritised.
You will learn to complete some basic financial tasks, such as logging invoices. You will monitor health and safety procedures, with a focus on fire systems tests.
In addition you will take care of the general office environment, ensuring visitors and contractors are organised, DSE assessments are performed and daily checks are completed. Note that there will be an element of manual handling and working at height, so ensure that you are comfortable with these elements.
To be suitable for this role you will need to demonstrate some previous facilities experience. You should show in your CV that you are a confident communicator and be able to give examples of problem-solving.
After pressing apply and sending your Word CV, please ensure you finish your application by completing the Ashdown Group candidate consent request.
£22,000.00 - £23,500.00 per year