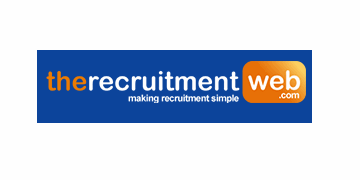 Facilities Administrator - The Recruitment Web
London, London
Facilities Administrator required to support the day to day running of office building based in Moorgate. This is a part time (20 hours per week), permanent position offering a salary of £14,000 per annum. (£24,500 full time equivalent). Previous facilities administrative experience desirable. However as important is that you are an excellent communicator, motivated, self-organised and keen to deliver a first-class service to our business tenants.

You will relish a varied job in a fast-paced atmosphere, and remain level headed amongst the day to day challenges that are part of a modern office environment. In this role the Facilities Administrator will support the Facilities Manager to ensure the facilities management and office operations are delivered to a high standard.

Overview of the key tasks:
-Reception and switchboard duties
-Ensuring the smooth running of the office
-Book and manage the meeting room
-Assisting in facilities and building management
-Managing internal workload and supervising external contractors when required
-Managing contractor relationships and monitoring service levels including re-tender
-Providing support where needed for company events and functions
-Building and supporting tenant relationships and handling enquiries 
-Working with the BMS (Building management systems) to help manage the building 

Required skills
-Strong organisational skills including efficient work practices, time management and budgeting
-Previous facilities administrative and office reception experience desirable
-Good interpersonal skills including willingness to work with external parties
-Confident problem solving including negotiating contracts with suppliers etc
-Strong oral and written communication skills, including IT skills such as Word, Excel, PowerPoint
-Practical, flexible and innovative approach to work
-Attention to detail

This role is office based, with part time working hours to be negotiated.

Interviews may be held prior to the closing date for applications, so please send us your CV and covering letter as soon as possible if you would like to join this exciting opportunity.  We are looking for the successful candidate to start as soon as possible. 


£24,500.00 - £24,500.00 per year
EC2M 6XB Benefits: