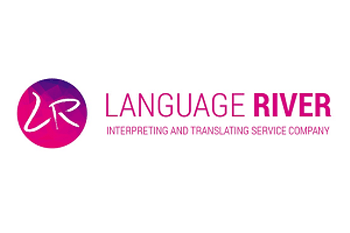 FACE TO FACE LEGAL INTERPRETERS - LANGUAGE RIVER LIMITED
Manchester, NW M1 4AH
GREAT NEWS FOR ALL QUALIFY LEGAL LINGUISTS, LINGUIST PREPARING TO BECOME COMMUNITY AND LEGAL INTERPRETERS AND IF YOU LOOKING FOR A CHANGE IN CAREER, THIS CAN BE YOUR OPPORTUNITY.
Due to increase of language service demand Language River is currently seeking Face-to-Face legal interpreters for all areas and zone of London and all areas in the UK.
We are looking for applicants who are confident, have experience and qualifications in the field of Court face to face interpreting and community interpreting,
If you speak any other languages, we still want to hear from you! Please check the list of languages in demand.

Albanian, Amharic, Bengali, Bulgarian, Cantonese, Dutch, German, Hungarian, Japanese, Kurdish, Latvian, Malayalam, Nepalese, Oromo, Pashto, Portuguese, Punjabi, Romanian, Somali, Spanish, Tamil, Tigrinya, Thai, Turkish, Twi, Ukranian, Urdu, Uzbek, Vietnamese, Zulu.
About us and the role
Language River provides language service from different field but specialised in the legal sector. We provide service within the Public and Private Sector, local authorities, NHS, defence solicitors. Legal aid clients as well we provide large volume of linguist for court face to face interpreting and the metropolitan Police.
We are currently recruiting linguists of rare language, all other languages are welcome. For Legal Court interpreting we are currently seeking linguist all over the UK.
Interpreters will experience a diverse and varied number of situations in which they might interpret, including but not limited to:
Social Services
Child Protection appointments
Medical appointments
Legal Aid Face to Face interpreting
CPS Court interpreting
Interpreting qualifications and experience will be primary, although you may still apply if the following qualifications do not apply to you.
Diploma in Public Service Interpreting (DPSI)
Community Interpreting (all community Interpreting level diploma)
Linguist with experience 200 hours plus of language service interpreting. Will be accepted
National Registered (NRPSI)
Chartered Institute of Linguists Qualifications (CIOL)
Certificate in Bilingual Skills (CBS)
BA in Translation/Interpreting
BA in Languages
If you are eager to work with new fields as a freelance interpreters who can help us to meet the needs of our clients, new and old. Please don't hesitate in contacting us