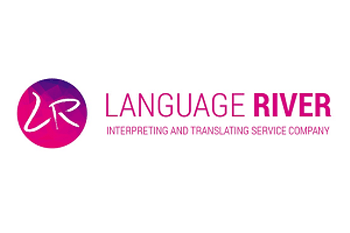 Face to Face Community Interpreting in London - LANGUAGE RIVER LIMITED
London, London N18 1QX
INTERPRETING AT LANGUAGE RIVER
If you can speak two or more languages fluently (English being one of them), this is your opportunity to work in a great environment, helping your community communicate in a language foreign to them and getting paid for it!
Community interpreting is a wonderful career that allows you to use your communication skills, providing help for those in need.
Requirements:
•             Able to speak English fluently as well one or more language(s).
•             Must hold enhanced DBS, (if not you apply through our company once registered).
•            Qualification required: Community Interpreting Level 3, DPSI, BA in English or any other language-related qualification, if don't have training will be provided.
•             Have the right to work in the UK.
•             Willing and able to travel around your city and sometimes out of your city.
•             Be polite, vibrant, and punctual.
Benefits:
•             Multiple assignments per week, as well as daily last minute request assignments.
•             Flexibility on acceptance of assignments.
•             Opportunity to develop and enhance your interpreting career.
If you are interested, please apply and we will get back to you very shortly! Join our team of over 1,500 interpreters.
We are currently recruiting linguist of the following languages:  
 Albanian, Amharic, Arabic, Armenian, Azerbaijani, Azeri, Bengali, Berber, Bilen, Bosnian, Bravanese, Bulgarian, Burmese, Cantonese, Croatian, Czech, Dari, Dutch, Estonian, Farsi, Finnish, Flemish, French, Fula, Filipino, Georgian, German, Greek, Gujarati, Hakka, Hausa, Hebrew, Hungarian, Ibo, Igbo, Indonesian, Italian, Jamaican Patois, Japanese, Kinyarwanda, Korean, Krio, Kurdish (Badini, Sorani, Kurmanji), Latvian, Lingala, Lithuanian, Luganda, Malay, Malayalam, Mandarin, Mandinka, Mauritian Creole, Mongolian, Ndebele, Nepalese, Norwegian, Oromo, Pashto, Persian, Pidgin, Polish, Portuguese, Romani, Romanian, Russian, Serbian, Shona, Sinhala, Slovak, Slovenian, Somali, Swahili, Swedish, Swiss German, Sylheti, Tagalog, Tamil, Thai, Tibetan, Tigrinya, Turkish, Twi, Ukrainian, Uzbek, Vietnamese, Welsh, Wolof, Yiddish, Yoruba, Zulu. For LONDON AREA.
We look forward hearing from you.
Language River Ltd