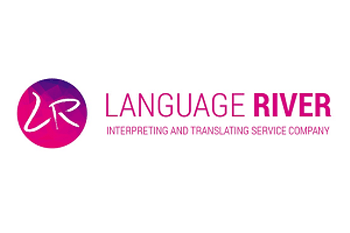 FACE TO FACE ALBANIAN INTERPRETERS - LANGUAGE RIVER LIMITED
London, London W5 4RN
FACE TO FACE ALBANIAN INTERPRETERS
This is an excellent opportunity!
Language-River is currently seeking Face to Face Albanian Interpreters based in London areas.
We specializing in providing clients with an accurate face to face interpreting or translation based on culture and dialect. Why wouldn't you be part of a growing team of interpreters and translators?
Appropriate applicants must have a high level of English, and be fluent (native level) in the language(s) they want to interpret in. The linguist will work providing language services in the fields of the legal sector; Solicitors, probation office, prison immigration and Court. As well we cover service for community interpreting for the Social Services, NHS, mental health and school meetings.
Linguist must be able to provide service in all areas of London as well as suburban areas. The role will involve assisting clients with language difficulties as well helping your community.
Benefits of working for Language River include:
·   Flexible working hours.
·   Excellent communication and support from our friendly team.
·   Management of all assignment via Linguist Portal
·   A position that will always provide your new experiences and improve your skills.
·   Minimum experience of 6 months in a similar role or over 200 hours of interpreting service.
·   Be eligible to work in the UK.
·   Excellent communication and organisation skills.
·   Own a mobile phone and have ongoing access to internet and email as well as ability to travel all zones in London
·   Interpreting qualification is essential or provides quantity of hours to non-qualified interpreting.
·   Be able to provide an accurate, confidential and impartial service.
·   Confident, enthusiastic and professional attitude.
·   Enhanced DBS or CRB.
·   Two work references.
·   Applicants must have the right to work in the UK.
We look forward hearing from you the recruitment team.