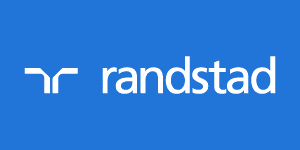 EYFS Teacher - Randstad Education
Stretford, NW M328BS
Do you have the ability to introduce children to the first stage of their learning journey? Are you able to mould young minds? Can you offer nurture and promote social skills to children during early development? Can you deliver a range of fun and creative learning activities?
We work with lots of 'Good' and 'Outstanding' schools. One of our Trafford primary schools is currently recruiting an EYFS Teacher. Experience in delivering the EYFS curriculum is essential however this can be experience gained prior to achieving Teacher status. The role will best suit candidates looking for a full time role to start in September. The role is to cover an available post whilst the school recruit, and the successful candidate would be able to apply for the permanent role. If you are local to Trafford, or are willing to travel from the surrounding areas, then apply today!

This position is open to NQTs.

Benefits will include:
* Dedicated consultants with experience of working in education
* Free training provided, both online and on-site
* Specialist career advice and progression opportunities
* Regular pay via PAYE, not an umbrella company

Your responsibilities:
* Creating an exciting learning environment through professionally planned activities and classroom displays
* Using imagination and innovation to enhance the learning experience of all pupils
* Having control over a whole class and maintaining discipline
* Differentiating activities to suit all abilities in the class
* Liaising with fellow colleagues and parents to get the most out of your pupil's development
* Have a genuine love for teaching your students

Your Requirements:
* QTS or equivalent teaching qualifications
* Able to make an impression on both us and our client
* Experience of teaching the EYFS framework
* A drive to inspire the next generation

Get in touch on 0161 200 1906 and ask for Emma, or email manchesterprimary@randstadeducation.co.uk

If you have a friend, colleague or family member who would be interested in this position, let us know! If they come to work with us you could get £300.