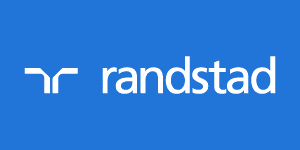 EYFS/KS1 Teacher - Randstad Education
Chorley, NW PR75LR
I'm looking for a supply teacher to work with a three form entry primary school in Chorley. The School is located in a new build area and split between two sites, KS1 and KS2. Both Sites are local to each other with a 10 minute journey and parking on site. This School has high standards for both its pupils and teaching staff, you will be greeted on arrival and shown the School's facilities and student guide/ School policy information. This School encourages a warm and positive learning environment with a daily focus on their values and ethos.
We are looking for an experienced EYFS/KS1 Teacher who has a strong understanding of the national curriculum. If you're passionate, enthusiastic, dedicated and understand the importance of Key Stage 1 education, we'd love to have you on board!
From October 2020 they will be looking for a supply teacher to support the School and provide organisation and calmness to pupils. Due to 'Staff bubble' system, we are looking for a small selection of staff to assist this School.
The role of a supply teacher is an important one. It involves confidently working to a different set plan each day to continue raising the attainment of each child in their class teacher's absence. The work will be pre - planned, you will be expected to deliver the work to a high standard and complete full marking in the teacher's absence.
At Randstad we acknowledge and appreciate the uncertainty of the current situation, but we are continuing to recruit on behalf of our schools during this period. We are anticipating unprecedented demand on the reopening of our schools and are looking for Teacher's who can support School's in this process.
Benefits of working with Randstad:
Exclusive roles.
DBS and school application support.
A dedicated consultant focused on finding you the right roles
Free career advice.
Online availability with an App-based booking system.
Support to edit and improve your CV.
Online Training.
Covid-19 online awareness training.
Benefit's of the role:
No planning. Just deliver and mark pre planned work left by the teacher.
Competitive daily pay rates.
Weekly pay.
Flexible working week.
For the right person supply cover can provide the opportunity to secure a long term role.
Working in a positive and supportive environment.
Working in a new build school with new facilities.

Key responsibilities:
Marking work that is completed during the day.
Keeping up-to-date records of student's progression and learning.
Following set plans to deliver effective lessons.
Ensuring the safeguarding of all pupil's.
Upholding the School's Ethos and Values.
Ensuring your weekly availability is up to date.

Please note that candidates who do not meet the essential criteria for this role will not be considered
Essential requirements:
Relevant qualifications (PGCE, QTS etc.)
High knowledge of the EYFS /KS1.
Classroom experience.
Two references from the last 5 years (1 must be a full child-based safeguarding reference)
Desired:
DBS on the update service. Randstad is committed to the safety of young children; therefore all posts will be subject to an enhanced DBS check and satisfactory references. If your DBS is not on the update service we can asist you in this.
Please contact Kara via email kara.gardner@randstadeducation.co.uk to discuss opportunities and we can arrange an online meeting to discuss work opportunities and get you ready for work!