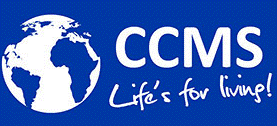 Experienced Temporary Children's Support Worker - Community Case Management Services
Wolverhampton, MID WV10
Experienced Temporary Children's Support Workers required for a young boy who has Cerebral Palsy living in the Wolverhampton area.

Our client is nearly 14 years old, wheelchair dependent and he is a bright, intelligent and happy young man. He uses eye gaze communication, but he can communicate his needs by signs and non-verbal communication.

Our client attends a school for children with special needs. He has additional one-to one support at school due to the complexity of his care needs. Our client requires assistance with personal care. He has an extensive therapeutic program to help maximize his physical and emotional well-being.

He has support at home from his parents and a busy vibrant family life with his siblings. He loves football, watching sport and computer games. We seek an active support worker interested in supporting him with his skills for independence and activities.
Due to him being in the high-risk category we seek support workers whom he will be their main client. He is isolating at home until at least September 2020.

Working hours: 16 hours per week. Term Time- 7am to 8.30am, 4pm to 9pm Monday to Friday and Saturday 8am to 1pm. Occasional Sunday cover - 8am to 8pm or 8am to 5pm. School Holidays- 8am to 1pm, 5pm to 9pm Monday to Friday and Saturdays 8am- 1pm. Occasional Sunday cove- 8am to 8pm or 8am to 5pm.

Our client seeks someone who is well organised and flexible and has previous experience of working with clients who have Cerebral Palsy or complex needs and rehabilitation and working with therapists. Our client is also looking for a support
worker who has previous experience of working one to one in a client's home/educational or community setting.
Rates of pay £11.50 per hour Monday to Friday, £13.50 per hour Saturday and Sunday
An NVQ Level 2 in Health and Social Care or equivalent is desirable. Otherwise the applicant must be willing to undertake Care Certificate training.
All posts are subject to an Enhanced DBS Disclosure with Child Workforce Barring. Full training will be provided. A full driving licence is essential.
NB: Community Case Management Services Limited are not the Employer
Please refer to our website to view the job description and complete an application form http://www.ccmservices.co.uk/jobs-notice-board.asp Job reference: MC/DJ.