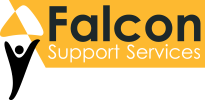 Experienced Support Assistant - Falcon Support Services
Loughborough, MID LE11 1BE
2 Posts available
1 x 30 hours per week
Monday - Friday 17.00 - 23.00 plus 1 sleep in (23.00-08.00)

£8.38 per hour
1 x 25 hours per week
Monday to Friday 17.00 - 22.00

£8.38 per hour
In this varied role, you will be supporting vulnerable adults who may be experiencing a range of problems such as:
Homelessness

Substance Misuse

Mental Health

Fleeing domestic violence

Ex offending
You'll really impress us with your ability to respond appropriately to any situation that arise during your shift, using your initiative and staying calm in an event of an emergency. Other responsibilities include providing clear and accurate records as well as actively engaging with residents and providing them with support and assistance when required.
You must have a genuine interest in helping vulnerable people to make changes in their lives and an understanding of the types of issues that affect people that are homeless as well as a dedication to Falcon Support Services values and performance standards.
Falcon Support Services are prepared to train and support people who do not have relevant skills and experience but do have the right values, behaviours and attitudes.
You will be impressed with our rewards and benefits package which includes:
28 days annual leave inclusive of Bank Holidays

additional 5 days of annual leave after 5 years' service

Comprehensive Employee Assistance Package

Group Personal Pension Plan with Royal London with contributions of up to 3% paid by Falcon Support Services providing the employee contributes the same
So, if you want to work for an award-winning organisation that is innovative in developing good practice models of supported housing and community projects for vulnerable people… join us at Falcon Support Services.
This post requires the applicant to undertake an enhanced DBS check
About Falcon Support Services
Falcon Support Services provides supported accommodation and community projects to those that are homeless, at risk of homelessness or vulnerable in the community.
Our service helps vulnerable people by providing safe, secure accommodation in a positive learning environment. Our staff work alongside clients to help them develop their skills, so they can move away from homelessness to live independently and positively contribute to their community.
We believe that "where you are today does not define your tomorrow" and this is true in relation to our service users that use our service, our staff and our charity as a whole which has increased its bed spaces by 1200% in just 17 years, and now provides a whole spectrum of services for our service users journey; from rough sleeping to supported housing, move-on accommodation and independence. Our approach is to never give up on inspiring change in vulnerable people.
Our values and operating principles which guide how we fulfill our mission are:
We recognise that everyone is worthy of honor and respect as fellow humans. We develop and build trusting, accountable, relationships aspiring to release the potential for successful independent living in all our clients.
We believe in the positive social support networks within communities. We support vulnerable people to integrate and contribute positively in a local community and build meaningful mutually supportive relationships.
We work with our clients, providing a safe space to learn and develop together, building individual life skills, developing better systems to support effective transitions to independent living.
Our Performance Standards are:
Excellence - Employees adopt an innovative approach, learning from good practice, always aspiring to learn, improve and develop our range of services and going above and beyond to support service users and the charities vision, mission and values.
Persistence – Employees believe everyone deserves another chance and do not give up. We are solution orientated, focusing on possible resolutions to problems and insistent on achieving the desired outcomes
Passion – Employees adopt a positive 'can-do' attitude with a belief that their contribution to Falcon Support Services work makes a real difference to the lives of vulnerable people. Employees work in a Psychologically Informed way and are caring and optimistic that they can achieve successful outcomes.
Team Work – Employees have a commitment to co-worker's, works collaboratively and is willing to help others, contributing to the success of a united team.
Accountability – Employees take responsibility for completing tasks in an honest and transparent way and are continuously learning, growing and developing from experience through reflection
More information about Falcon Support Services and what we do can be found on our website at www.falconsupportservices.org.uk
Purpose of the job
To provide high-quality accommodation, housing management and support for homeless people.

To empower clients to make positive changes and informed choices in moving towards independent living.

To work with clients on a mutually agreed support plan/programme to achieve positive outcomes.

To work with Falcon Support Services staff team to provide a professional and beneficial service

To work in partnership with other agencies to maximise service delivery
Duties and responsibilities
To assist with the daily operations of The Falcon Centre ensuring services are delivered efficiently.

To communicate effectively and appropriately with clients, staff, other organisations and members of the public using and/or working with our organisation.

Where appropriate, to perform an initial interview of clients seeking admission and ensure initial Risk Assessments and Need Assessments are completed and accurate.

To appropriately liaise with and signpost to housing, other providers and other agencies and document partnership working activities

To work within Falcon Support Services policies and procedures, as well as any local procedures or procedure relating to partnership agencies

Carry out the practical tasks required of the job being continuously aware of any risks presented by the working environment and consistently acting in a way to minimise these risks

Report concerns appropriately, such as adult and child safeguarding issues and substantial risk.

As a member of the team, to engage with the management of the building, where necessary, including:
Controlling and recording access to and from the building
Following the booking in and welcoming procedures
Completing relevant monitoring for the service
Responding to telephone enquiries, correspondence, and callers to the service
Taking action to address any immediate risk
Where appropriate, to ensure that the terms of license agreements are adhered to and address any problems arising from this requirement.

To work cooperatively with other members of the team, constructively contributing to team meetings, covering office duty and assisting with the smooth running of the service

To show a willingness to and does assist and cover for colleagues when they are absent

Mentor and support students and/or volunteers in the service

Where appropriate supervise service users at mealtimes

To take responsibility for role-related specific tasks/projects to ensure efficient service delivery as directed by the Support Staff, Duty Manager and Hostel Manager. Such tasks may include:

Monitoring and responding to rent arrears

Collection of weekly personal charge/service charge

Assistance in applying for eligible benefits including Housing/Council Tax Benefits

Encouraging, promoting and providing service user involvement in education, training and employment and volunteering

Effectively implement support plans/Risk Assessments and Needs Assessments

Administration Duties

Additional projects as and when instructed by the Support Staff, Hostel Manager, Duty Manager.

To ensure that all required documentation is completed and actioned for new clients moving into the project in particular housing benefit applications/risk assessments/ needs assessments

To work with staff and clients to develop clients support plans. This will include liaising with outside agencies for the benefit of the client.

To provide appropriate advice on current applications for homeless assistance, council accommodation, and housing association accommodation.

Maintain precise and accurate documentation in line with Falcon Support Services procedures, including client files and entries into the program databases/risk logs.

To ensure that all support plan actions and risk assessments/risk management plans are completed and up to date, and then reviewed monthly at staff 1-2-1's.

To be alert to the health and wellbeing of all clients, reporting any concerns to the Hostel Manager, Duty Manager, Support Planner and/or appropriate agencies

To ensure that routine inspection of the premises are carried out and to report any damages and/or repairs to the Support Staff, Hostel/Duty Manager.

To effectively use IT systems and personal files to record and input information relevant to each individual client and to ensure this information is accurate and up to date.

To complete and provide any documentation, reports, statistics and any other information required by Falcon Support Services and/or any other agency.

To be responsible for the development, and implementation of procedures and codes of working practice to form part of a comprehensive quality approach to service delivery.

To effectively work with a range of multi-disciplinary partners, support providers and funders in both the statutory and voluntary sector. For example, Charnwood Borough Council, North West Leicestershire District Council; Melton Borough Council and other accommodation and support providers.

To undertake any additional tasks and/or duties as deemed necessary in order to meet the requirements of funders, partner agencies or any other such organisations.
General
To develop team spirit and co-operative working across all teams, internal and external.

To undertake any such additional duties that are reasonably commensurate with the level of this post.

To work shifts in accordance with the established rota.

To undertake/attend any training and/or meetings as required by the job role.

To promote a positive image of the Falcon Support Services and the service, working as part of an integrated team.

Ensure all aspects of the Group Equality and Diversity and Health and Safety policies are implemented effectively.

Every employee has a responsibility to ensure that their work complies with the Financial Regulations of the charity.

Due to the nature of work, this post is exempt from the Rehabilitation of Offenders Act 1974 and will, therefore, require you to disclose all criminal convictions and comply with a DBS check

To develop Falcon Support Services commitment to equal opportunities and to promote non-discriminatory practices in all aspects of work undertaken.

All employees are required by Section 7 of the Health and Safety at Work Act to take reasonable care of their own health and safety and that of others who may be affected by their acts or omissions.
This job description is not intended to be an exhaustive list but to indicate the main responsibilities of the post. It will be reviewed periodically to take into account changes and developments in service requirements. Any changes will be discussed fully with the job holder
Please submit your CV along with a cover telling us why you would like to be considered for this post.