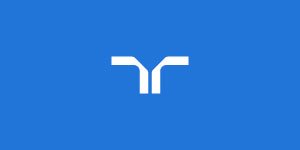 Experienced Recruitment Consultant - Randstad Business Support
Swindon, SW SN15JX

Are you an experienced recruiter looking to join a well established permanent desk for an international brand, who are now the World's number one agency? Do you have a proven background in maximising existing relationships with candidates and clients whilst developing new business? Randstad has an exciting opportunity to join their business support team based in Swindon. You will be joining an experienced and high performing team, to further assist with the development of new and existing business opportunities.

Your salary will be dependant upon your recruitment experience, and will be discussed further at interview. For the right person with the depth of experience we are looking for, we will pay a basic up to £27,000 per annum. The OTE, well you decide this!

Benefits;
We have an industry leading offering of benefits for our employees, too many to mention all of them, so here are a few;
*23 days holiday rising by 1 day for each years service up to 30 days.....then rising to 32 days after 10 years
*Day off for your birthday
*Scheme that allows you to buy and sell holiday
*Uncapped bonus scheme with very achievable thresholds
*Long service awards for every 5 years of service, with an additional weeks holiday for your 10th, 15th, 20th and 25th year
*Free parking at our Swindon location
*24 hour access to an employee assistance support line
*Access to discounts with a wide range of retailer, including 40% off cinema tickets, discounted gym membership etc.

As well as these few, you will also have access to a range of salary sacrifice schemes, pension, share purchase scheme, life assurance and a whole range of employee incentives and awards for your performance.

Why Randstad?
We are one of the UK's largest staffing firms with over 1,200 employees based here, but we're part of something much bigger. Randstad is the global leader in the HR services industry, and has been established for almost 60 years. Starting from just 2 people in the Netherlands, we are now working across 5 continents and in 39 countries. That said, we still maintain a very local relationship with all of our candidates and clients through each consultant within our branch network.

Our training facility and programme is envied within the industry. We invest over £8,000 worth of training and development into your first year, helping you to ensure that you have everything you need to make your recruitment career a success. We call this RISE - The Randstad Institute of Sales Excellence. You will be fully covered from day one with a mixture of different teaching styles tailored to your needs. This programme allows you to learn the knowledge, skills, and behaviours you need to be the very best recruitment consultant you can be whilst allowing you to consistently earn bonus and commission. Even better still, when you complete the programme you'll have several external qualifications in recruitment that will stay with you for life! If you are already a qualified and experienced recruiter, then we will still support you with a training programme that is relevant to your personal needs, ensuring that you excel even further into your career.

The job!
If you are an experienced recruiter, then I don't need to tell you what this job is all about. You will be managing all aspects of the recruitment process from developing and winning new business to nurturing and further developing existing client relationships. You will source new candidates and personally interview them to build a true understanding of their career goals. You will then support them through their journey with Randstad, until you find them their perfect job. There is no getting away from what us recruiters do......we talk to people, listen to their needs and find them a candidate or job that is right for them. What does make us different though is that we focus on our people. Your development, goals, ambitions and achievements are what will make you the most valuable asset to our business, and although we are a large organisation, you really are not just a number!

The team you will be working with are part of an area network in the South West region. This team are regularly winning high performance awards and will often bee seen celebrating at our quarterly sales meeting. They are recognised each year at our annual awards ceremony as one of the highest performing teams within Randstad UK...why wouldn't you want to be part of this?

With ever changing technology, Randstad are continually investing in and developing the systems and processes we use. This enables us to be connected with our candidates in a flexible and efficient way, and to maximise new opportunities within the market ahead of our competition, thus allowing our people to focus on what we do best.

Ideally you will be looking to work full time hours, we operate from 8.30am to 5.30pm Monday to Friday. Due to the nature of our work, you will need to have a full driving license.

If you haven't already applied for this opportunity, why? Still have questions, then pick up the phone and speak to Alex, our Swindon sales manager on 01793 491444.



Randstad Business Support acts as an employment business when supplying temporary staff and as an employment agency when introducing candidates for permanent employment with a client. Randstad Business Support is an equal opportunities employer and decisions are made on merits alone.




Pension
Employee Events
Maternity/Paternity Paid Leave
Medical, Dental and Vision
Mobile Phone Discount
Paid Holidays
Holidays
£22,000.00 - £27,000.00 per year
Uncapped bonus