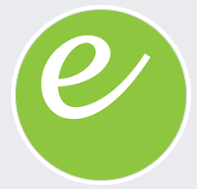 Executive Search - Client Services Manager - Elevation Recruitment
Rotherham, Yorkshire S614YH
Are you a talented and ambitious recruitment or research professional looking for a new and exciting challenge working for one of Yorkshire's leading, employee focused, entrepreneurial businesses?

Parkinson Lee Executive Search, part of the Elevation Recruitment Group, is one of the most recognisable brands within the Northern Executive Search Market and, due to our continued success, we are now looking to appoint an Executive Search - Client Services Manager.

Reporting to and working closely with our Managing Partner, this is a key role within our group, and one that enables the successful candidate to contribute significantly to the ongoing success and future growth of the business.

Your role will take the lead on research for all executive mandates that Parkinson Lee secures, which will include extensive market mapping, identification, approach, interviewing and long list delivery. Crucially, you will also play a supporting role to our Managing Partner, ensuring the delivery of his day-to-day responsibilities.

Working in this fast paced, encouraging and enterprising environment, some of your key responsibilities will include:

* Along with our Managing Partner, attend initial briefing meetings with clients for all new potential mandates, and prepare and create proposal documents and candidate briefing packs for all mandates engaged.
* Conduct extensive research & comprehensive market mapping on all mandates that arise, utilising a variety of techniques and resources.
* Lead on the identification and first approach of all potential candidates for each new mandate, which will include extensive direct headhunting, qualification and interviewing.
* Where relevant, advertise the roles online, utilising a variety of online executive job boards, LinkedIn and other relevant social media platforms.
* Provide the Managing Partner with weekly update reports on all live mandates.
* Act as the first point of contact for candidates and clients in the Managing Partners absence and create a plan of action on each new or existing enquiry.
* Carry out thorough pre-screening telephone interviews with candidate to assess suitability for long listing purposes.
* Brief candidates about the responsibilities, salary and benefits of each relevant mandate and answer any queries from the candidate during the search process.
* Develop and maintain ongoing relationships with candidates through providing a high calibre of service.
* Manage the long listing and work closely with the Managing Partner in the subsequent shortlist presentation to clients.
* Request references and check the suitability of applicants before submitting their details to the Managing Partner.
* Diary management of the Managing Partner, which will include organising interviews and meetings between clients and candidates.
* Adhere to all administration procedures, especially with regards to candidate compliance and maintaining the company database.
* Produce relevant management reports and information, including weekly activity, monthly, quarterly and annual business reviews.

Key Requirements:

* Proven ability to use discretion and judgement where required whilst maintaining a high level of confidentiality in order to support the Managing Partner on assignments.
* Excellent communication skills, both oral and written, with the confidence and professionalism to forge strong business relationships with clients, candidates and your peers.
* You will be forward thinking, self-motivated, with a professional approach and the ability to work proactively on your own initiative.
* Organisation skills are a must, with the ability to manage multiple projects at any one time and prioritise your workload accordingly whilst delivering a high-quality service to all parties.
* Experience of working in a fast paced and professional specialist recruitment environment, ideally within an executive search business, with an understanding of the full recruitment life cycle (Internal Recruitment environment will be considered).

If you are a passionate recruitment professional that is looking to join one of Yorkshire's leading entrepreneurial employers in an exciting and rewarding role please don't hesitate to get in touch with our Head of Talent, Sarah Mounsey.