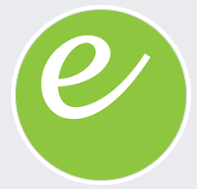 Executive PA - Elevation Recruitment
Wakefield, Yorkshire WF13AZ
Elevation Recruitment Group Business Support are working in an exclusive partnership with a people focused business in West Yorkshire as they look to grow their team with the appointment of an Executive PA.

The purpose of the role is to support multiple Directors, ensuring the efficient management of their diaries.

Duties & Responsibilities Include:

- Manage multiple diaries
- Arrange travel and create travel itineraries when required
- Schedule and organise meetings
- Organise and manage events
- Draft letters/emails in a timely manner
- Respond to social media campaigns
- Organise meetings and attend/minute these when required
- Manage, prepare and set up board meeting, including preparing board packs and making sure all presentations are ready and in the required formats
- Produce and write up reports and presentations

Elevation Recruitment Group are keen to speak to applicants with the following:

- Previous experience as an Executive PA in a corporate environment
- Proficient user of Microsoft Office
- Excellent written and verbal communication skills
- Excellent organisation skills

Elevation Business Support is a specialist division of Elevation Recruitment Group focusing on Administration positions in Yorkshire and surrounding regions. If you match the specified criteria and are interested in discussing the position in more detail, we would love to hear from you.


£25,000.00 - £30,000.00 per year