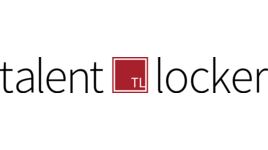 Events Executive - High End Coworking space - London - The Talent Locker Ltd
London, London



Events Executive - High End Coworking Space - London



Our high-end business members club is currently seeking a new Events Executive to ensure that their growing membership base is always being offered the best events across their entire portfolio.

Our client is a multi-site operator based in Central London and have a very unique product offering within the highly competitive sector of coworking and flexible offices.

The Events Executive will oversee the planning and delivery of event booking across evening events, daytime large bookings and special guest speaking events. The role entails overseeing the logistical aspects in delivering a seamless event. You will also work closely with the Events director in terms of driving revenue and planning new and innovative events.

The key skills required of a successful Events Executive are excellent communication and interpersonal skills, superb organisational and planning skills, a drive for success and an excellent ability to solve problems and influence people.
This opportunity may well suit a candidate with some recent experience of coworking or a candidate who has excellent events experience from another sector.

Our client is prepared to offer a salary of £23-27k per annum for the successful candidate as well as the opportunity to develop into an events manager in the future.

If you are interested in finding out more about the role, please get in touch ASAP.

£23,000.00 - £27,000.00 per year
Bonus