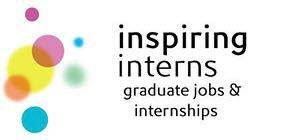 Events Assistant - Inspiring Interns & Graduates
London, London
A specialist catering company based in West London creating innovative, memorable and bespoke catering events for large corporate events, weddings and luxury food events. All food prepared contains carefully sourced ingredients, chosen from artisan producers and local suppliers. 
Main Duties & Responsibilities 
Administration


Ensure that all correspondence with clients is timely, accurate and detailed and adheres to the standards regarding communication.


Ensure that all operations teams are kept fully aware of all event arrangements, requirements and that any  amendments are made in a professional, efficient and timely manner.


Expertly plan small group and medium events; preparing event run downs for managers, job documents and chefs menus.


Confirm all bookings, correspondence, contracts and collect payment and ensure bills are dispatched speedily.


Work with the Head of Events, and all other operational teams and external suppliers over event elements, special requirements, costs and final arrangements. (hire, Ice, Staff).


Effectively support and maintain administrative duties within the department.


Participation in events managing.


Proactive & efficient Diary Management


Skills


Proactive sales, exceptional negotiation and organization skills;


Strong multitasking skills, with an eye for detail and ability to retain command over a diverse range of activities;


Ability to work to deadlines, targets and under pressure.


starting at £21,000.00 per year