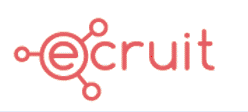 Event Project Manager - DG Partnership
London, London
Event Project Manager, Doha, Qatar - £50,000 to £60,000 Tax Free
The Role
WMP Creative are on the lookout for a talented and hardworking Event Project Manager currently in the UK and interested in relocating to Doha, Qatar, or already in country. We're after someone who has the ability to manage multiple tasks, provide clear direction, deliver creativity, have a keen eye for detail, be no stranger to a hands-on approach and have fun.
As an Event Project Manager, you will be responsible for the end to end delivery of projects, managing both the day to day client relationship and the deliverables, working closely with the WMP team and appointed suppliers and partners. You will oversee all aspects of the project from creative to technical and financial. This is an exciting opportunity to take on a fresh challenge with us!
The key responsibilities of an Event Project Manager include, but are not limited to:
•Leading various projects using your outstanding project management skills, managing projects from inception to completion
•Using and developing your business understanding and analytical thinking to deliver sharp insights that make a real impact on our clients' business
•Managing client deliveries and coordinating projects with internal stakeholders
•Managing and mitigating project risk, and the expectations of various stakeholders
•Ensuring projects adhere to company policy and best practice, maintaining a high standard of professionalism in every aspect
The Company
WMP was established in 1984. Since then, we've grown exponentially. Our talented people now work across seven key specialisms – digital, exhibitions, graphic design, film and video, live events, product design and sports events. Our offices in Oxford, London, Doha and Dubai take many forms, from countryside barns to city skyscrapers. This geographic diversity means that we deliver creative with impact, anywhere in the world.
With a dedicated core staff, and a wider team of handpicked, trusted freelancers, we are incredibly adaptive and flexible. We readily accommodate standalone projects which are small yet powerful, alongside fully integrated campaigns, which require enormous scale and global impact.
The Benefits
•Tax free salary of £50,000 to £60,000 depending on experience.
•Salary paid in Qatar Riyals equivalent.
•One economy flight to the UK per annum.
•Relocation allowance.
The Person
The key skills and qualities of an Event Project Manager:
•Bachelor's degree or equivalent real-life experience; and 3+ years' experience in event production, ideally with Middle East projects or similar dynamic environments
•Strong interpersonal skills (team and supplier management); excellent client management skills and experience; and experience of working in a culturally diverse environment
•Outstanding verbal and written communication skills with people on all levels
•Experience of budget management with strong commercial acumen; and working knowledge and experience of delivering complex events to tight timelines
•Experience and competency in Windows and iOS business systems and applications, such as Keynote, PowerPoint, Excel, Word etc.
•Ability to keep calm and focused in stressful and high-pressure environments, with a desire to get the job done and having fun whilst doing so!
If you are keen on joining this exciting, forward thinking company and taking the next step in your career, then please click the apply now button to find out more.
£50,000.00 - £60,000.00 per year