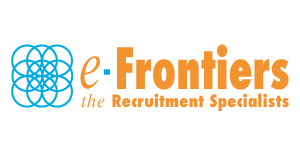 ETL Developer - E-Frontiers Ltd
London, London EC2M 4YF
3 month contract role on site at global bank - to start January 6th in Canary Wharf, London.
Need to be available to interview immediately.
Experience using Pentaho is essential - must be able to work with Pentaho immediately on a challenging project with aggressive timelines.
The Job:
The qualified candidate will have strong experience as a Pentaho (Kettle) developer and will have experience working on large scale distributed systems backed by large data sets.
The Pentaho ETL developer will provide support in all aspects of data movement for a data warehouse environment,
Design/Develop/code end to end technology solutions for a loading investment bank including batch process, calculation engine, database modelling, testing and process automation
Interact with business users and understand business requirements, analyse and design optimal technology solutions to business requirements
Work closely with offshore team to deliver projects on time and in a high-quality manner
Conduct system analysis and work estimate for new tasks.
Write high level and low level design documents; Conduct peer code review
Collaborate with other internal or external teams on project related deliverables
Familiarity with data warehousing concepts and experience managing large sets of data.
The Candidate:
Proven experience with ETL tools such as Pentaho, Informatica and Datastage
Proficient in SQL and experience with Oracle PL/SQL
Data warehousing experience preferred
Experience of working with development of complex large scale systems required
Ability to work efficiently with our offshore team
Strong communication and interpersonal skills, excellent team player
Superb ownership mindset, strong work ethic, a habit of excellence
Bachelors in Computer Science preferred.
Contact me ASAP if interested.
£450.00 - £550.00 /per day