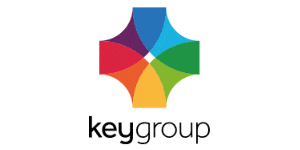 Estate Planning Sales Manager - Smart Recruit Online
City of Preston, NW PR11BA

Are you a Sales Manager with Estate Planning experience? How would you like to be a part of a passionate and enthusiastic company culture that supports and motivates each other?

Key Group currently has a fantastic opportunity for an experienced 'Estate Planning Sales Manager' to manage its sales team based in Preston.

Job Purpose:

To lead and manage the Estate Planning Sales team
To manage day to day delivery and achievement of sales targets
To manage adviser's performance and activity
To train, coach and develop the team to maximise results, in line with, and to exceed company expectations
To produce appropriate MI and reports for internal and external stakeholders as required
To ensure compliance with the prescribed processes and with Society of Will Writers (SWW) Client Charter
Key Responsibilities:
Ensure advisers deliver an excellent and compliant telephone sales service to customers
Ensure advisers maximise all lead opportunities through upselling to achieve the highest possible value per sale
Monitor lead levels and resulting follow up and sales activity
Ensure performance KPIs and targets are met by team members to achieve strong company results
Ensure that the sales process is accurately and effectively delivered to the required and higher standard
Demonstrate a proactive approach to leadership and management
Conduct regular adviser appraisals (121s) reviewing performance and taking corrective action where required
Ensure regular and appropriate training and coaching, including CPD, are delivered to, and carried out by advisers to strive to the highest level of performance
Maintain the company's record keeping standards in line with compliance and operational requirements.
Liaise with external stakeholders where required (SWW, Office of the Public Guardian)
Produce MI and company reports as required

Estate Planning Sales Manager | Sales | Leadership | Mentoring | Management | Negotiation | Call Centre | Telephony | Legal Services | Financial Services | Reporting | MI | Compliance | Customer Service | Change Management

Essential Skills
An aptitude for telephone sales at a sophisticated level and experience within a call centre sales environment would be advantageous
Proven track record of achieving sales targets within an estate planning or legal services or financial services environment
Proven successful performance management experience alongside integrity in dealing with and understanding people
Change management experience
Excellent communication skills
Good negotiation and influencing skills
Ability to recognise and achieve key targets and the ability to performance manage and create a culture of ownership of each team member
Understand performance trends and have the ability to understand variance within team
Able to work both on your own initiative and as a team player
Enthusiastic with a passion to succeed within a growing company
About Company

Our purpose is to help people finance a better retirement. Our mission is to be the UK's leading later life lending company. Our connected portfolio of brands comprises of Key, Key Partnerships, more2life, The Equity Release Experts and Air Group.

32,000.00 - 37,000.00 per year