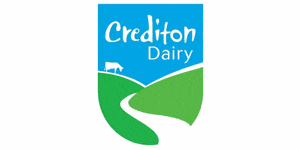 Engineering Stores Manager - Crediton Dairy
Exeter, SW
Engineering Stores Manager
Crediton, Devon

About Us

Crediton Dairy is one of the UK's leading dairy-based drinks suppliers producing a range of milk-based drinks, iced coffees, milks and creams for well-known brands, retail own brands and our own fast-growing Moo Milk label.

Following the great Devon tradition of outstanding dairy products, we are supplied by local, family-run farms and maintain independent ownership, financial strength and professional operations.

We are now looking for an Engineering Stores Manager to join us in Crediton and oversee the smooth running of our stores function.

The Benefits

- Highly competitive salary
- Staff bonus scheme
- 25 days' holiday
- Company pension (8% employer contribution, 4% employee contribution)

If you are a highly organised stores professional seeking your next step, this is a brilliant opportunity to join a well-established, respected business.

We constantly challenge ourselves to do better for our customers and consumers, so we are passionate about continuous improvement. You will have the chance to share your ideas, find better ways of working and make a positive, lasting impact on a function that is vital to our success.

We're honest, open and transparent and are committed to putting our people first. We will challenge, empower and support you to build a rewarding career and enable you to achieve your professional ambitions as part of the Crediton Dairy team.

So, if you want to build on your existing expertise and make a difference as part of a continuously evolving business, we want to hear from you.

The Role

As the Engineering Stores Manager, you will oversee our engineering stores operation.

In this key role, you will:

- Receive and issue stock and materials
- Carry out stock checks and process stocked items
- Reorder items when required
- Update our stock holding database
- Generate stock reports

About You

To join us as the Engineering Stores Manager, you will need:

- Proven experience within a stores environment, preferably within an engineering operation
- Knowledge of stores practices and procedures
- Proficiency in Microsoft packages, particularly Excel
- A great eye for detail

Ideally, you will have experience of overseeing stock control processes in an FMCG environment, but this is not essential.

Other organisations may call this role Stores Manager, Stores Operations Manager, Engineering Stores Operations Manager, Logistics Manager, Goods Inward Manager, or Warehouse Manager.

Webrecruit and Crediton Dairy are equal opportunities employers, value diversity and are strongly committed to providing equal employment opportunities for all employees and all applicants for employment. Equal opportunities are the only acceptable way to conduct business and we believe that the more inclusive our environments are, the better our work will be.

So, if you're seeking your next challenge as our Engineering Stores Manager, please apply via the button shown. This vacancy is being advertised by Webrecruit. The services advertised by Webrecruit are those of an Employment Agency.